Battlestar Galactica may soon undergo another reimagining.
The science-fiction franchise - which centers on a mostly space-based battle between humans a race known as the Cylons - first ran during the 1978-1979 series and starred Lorne Greene and Richard Hatch.
It then aired as a miniseries in 2003.
But the drama is best known and most beloved for the four-season long program that featured Edward James Olmos and Mary McDonnell in lead roles.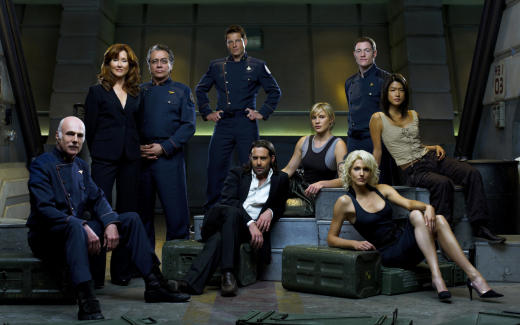 According to Variety, writer Jack Paglen (Transcendence) has signed on to pen a screenplay that would a new, completely new version of the story for Universal.
Few other details are available at this time, but original series creator Glen Larson will produce the proposed Battlestar Galactica film.
Would you go see it?
Matt Richenthal is the Editor in Chief of TV Fanatic. Follow him on Twitter and on Google+.