It's not a stretch to say that viewers are excited for the second season of Freakshow on AMC, a series that centers on the unique abilities of a few, well, freaks.
And we mean that in the most endearing way possible, as we'll go back inside the lives of Todd Ray and his his family's Venice Beach business on the May 6 premiere.
But it is a stretch to say we're freaked out (again, in the most endearing way possible) by Garry Stretch, a man who holds the world record for the stretchiest skin on earth.
Check out this exclusive clip provided to TV Fanatic by AMC and prepare for the opening episode in a few weeks: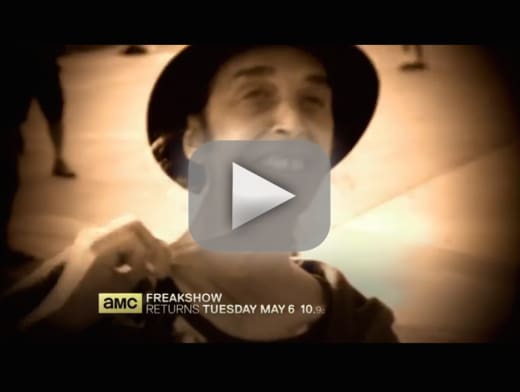 Matt Richenthal is the Editor in Chief of TV Fanatic. Follow him on Twitter and on Google+.