The 100: Watch Season 1 Episode 6 Online

Carla Day at .
The show flashes back to tell the story of Bellamy and Octavia on The 100 Season 1 Episode 6. It starts with Octavia's birth and how she got her name. She has a close relationship with her brother since he's her only friend.
When Octavia's a teenager, Bellamy finally found a way for her to leave their compartment. It's her first and the last time she leaves. Bellamy harbors terrible guilt over what happened.
In the flashback, he's approached with the deal to kill the Chancellor for passage down to Earth with Octavia. The flashback provides a lot of insight into the siblings.
On Earth, Bellamy puts together a search party for Octavia. After falling, she was taken in by the grounder. Injuries and deaths come with the search. Meanwhile, Clarke and Raven work together to find parts for the broken radio.
By the end of the hour, one of the main character's life is threatened. Watch The 100 online now: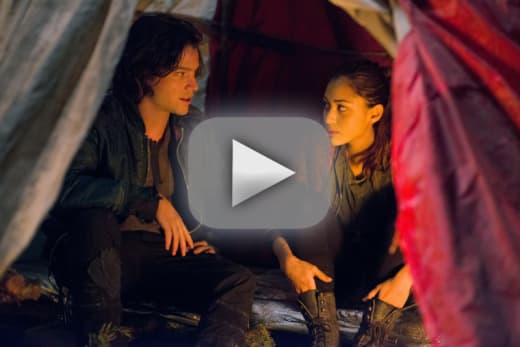 Carla Day is a staff writer for TV Fanatic. Follow her on Twitter and on Google+.