It was a big night for Kandi Buress, as her musical - A Mother's Love - had it' premiere. Even Porsha did better than anyone expected.
Not only did Momma Joyce agree to bury the hatchet and agree to disagree when it came to Todd, but the couple planned to get married this April.
Elsewhere on The Real Housewives of Atlanta Season 6 Episode 22, Cynthia tried to seduce Peter with mixed results while Porsha finalized her divorce after choosing to forgo alimony. 
Phadra planned to open a crematorium but would not be representing Apollo in his fraud and identity theft case while Kenya had a funeral for little dog Velvet.
If you can't get enough of the Housewives, you can always watch The Real Housewives of Atlanta online her at TV Fanatic.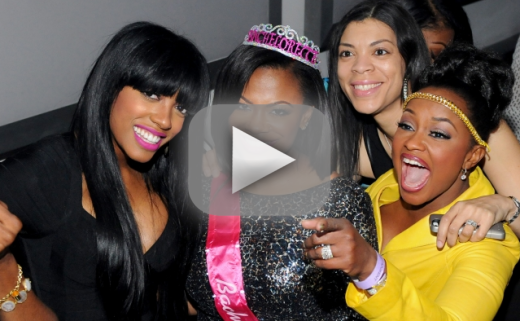 C. Orlando is a TV Fanatic Staff Writer. Follow her on Twitter.