When a high-end madam involved in an undercover sting commited suicide, things took a complicated turn on Blue Bloods Season 4 Episode 22. 
As Danny found himself on the outside looking in, the DA's office kept a tight lid on the case until Frank and Erin started to look for answers. Turned out that Frank's own Chief of Departments, Dino was being blackmailed by Amanda Harris in the DA's office to keep the sting running after he was caught with a high end prostitute. 
When it all came tumbling down around her, Amanda let loose in a tirade, telling Erin exactly what she thought of her.
If you need more of this season finale, you can watch Blue Bloods online here at TV Fanatic.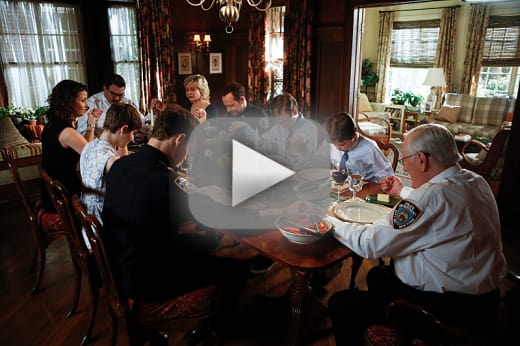 C. Orlando is a TV Fanatic Staff Writer. Follow her on Twitter.