Michael C. Hall Criticizes Dexter Finale: I Haven't Even Watched It...
Matt Richenthal at .
Michael C. Hall has spoken out for the first time on the Dexter Season 8 finale.
And he feels your pain.
Generally disdained by long-time fans for the way it clumsily killed off Deb, placed Harrison with Hannah and set Dexter up as a lumberjack, the series finale is considered by many to be one of the most disappointing of its kind
And it's clear Hall generally agrees.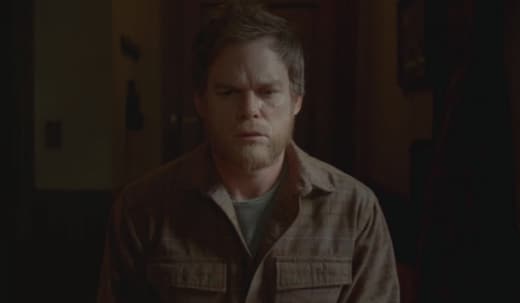 "Liked it? I don't think I even watched it," the actor tells The Daily Beast in a new interview. "I thought it was narratively satisfying - but it was not so savory."
Hall then picked his words carefully, defending the writers and how/why it may have gone wrong.
"I think the show had lost a certain amount of torque Just inherently because of how long we'd done it, because of the storytelling capital we'd spent, because our writers may have been gassed.
"Maybe some people wanted a more satisfying - maybe they wanted a happy ending for him, either a happy ending or a more definitive sense of closure. They wanted him to die or something, but I think the fact that he's sort of exiled in a prison of his own making is, for my money, pretty fitting."
Visit The Daily Beast to read the full Hall Q&A now.
What did YOU think of the Dexter finale?
Matt Richenthal is the Editor in Chief of TV Fanatic. Follow him on Twitter and on Google+.