No one is ever safe on The 100!
On The 100 Season 1 Episode 11, more lives are put in danger both on the ground and up on the Ark. When the food supply accidentally burns up, the teens are forced to leave their camp to hunt for food.
Clarke and Finn are captured by Anya and taken to the Grounders' camp. Anya makes a life-or-death demand. Will Clarke and/or Finn make it out alive?
On the Ark, many inhabitants were killed and the rest are in peril. The life support systems were damaged when Diana launched the drop ship. Someone presumed dead has made it out alive for now.
Watch The 100 online now.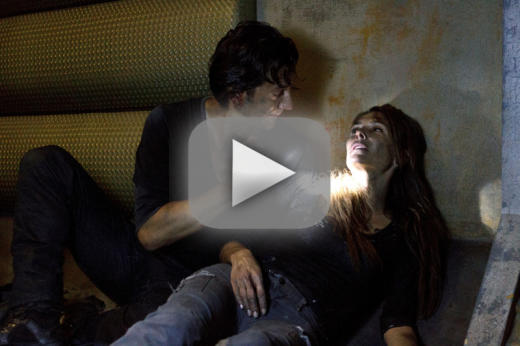 Carla Day is a staff writer for TV Fanatic. Follow her on Twitter and on Google+.