Tonight, CBS pushes the envelope with a sexy, sultry new legal drama titled Reckless - but if you're expecting your standard serialized legal procedural, think again. 
Set in steamy Charleston, South Carolina where the series was filmed entirely on location, Reckless is as much about the push-pull between it's characters as it is about the courtroom case of the week and it brought in some of TV's heavy hitters to pull it off.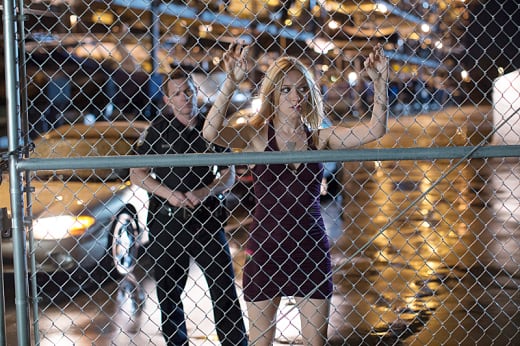 Starting with Shawn Hatosy of Southland who has left his stand up Officer Sammy Bryant in the rear view mirror to play Det. Terry McCandless on Reckless. Terry's a definite bad boy as he and Officer Lee Anne Marcus (played by Fringe's Georgina Haig) have a hot, heavy, no boundaries type of romance that may have serious complications for the Charleston PD.
Back in the courtroom, Anna Wood plays attorney Jamie Sawyer whose smoldering chemistry with City Attorney Roy Rayder (Cam Gigandet, The OC) slowly melts the screen as they banter their way through difficult cases that test both their legal prowess and moral compass. 
The cast is rounded out with Adam Rodriguez (CSI Miami) as Preston Cruz, homicide detective and Jamie's handsome boyfriend and the ever charming Gregory Harrison.
@TVFanatic will be live tweeting the premiere tonight along with most of the Reckless cast so sign into your Twitter account to follow along, then check back here at TV Fanatic for a full recap and review after the show.
Reckless airs Sunday, June 29th 9/8c on CBS.
C. Orlando is a TV Fanatic Staff Writer. Follow her on Twitter.