Parties, porn stars and PC problems.
On Halt and Catch Fire Season 1 Episode 9, Joe, Gordon, Cameron and Donna head to Las Vegas to the COMDEX expo to promote their Giant PC. But some problems arise that bring the team together to find a creative solution. Can you say, shrimp tower?
But the return of a former employee and Donna's former boss revealing a knockoff of the group's PC sends the crew into a tailspin of emotional fallout. Are their hopes dashed? Is the PC project dead? Or will finding victory come at an even greater cost?
Watch Halt and Catch Fire online now to see Joe, Gordon, Cameron and Donna make one of the biggest gambles of their lives.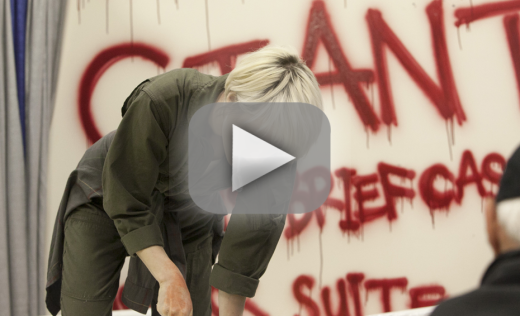 Sean McKenna is a TV Fanatic Staff Writer. Follow him on Twitter.