Kenny Johnson will be checking into Bates Motel full time in 2015.
Producers announced at yesterday's Comic-Con panel in San Diego that the actor (The Shield, Sons of Anarchy) has been promoted to series regular ahead of Season 3.
Johnson guest-starred in two episodes last season as Caleb, the estranged brother of Vera Farmiga's Norma… who she says raped her and impregnated her with Dylan.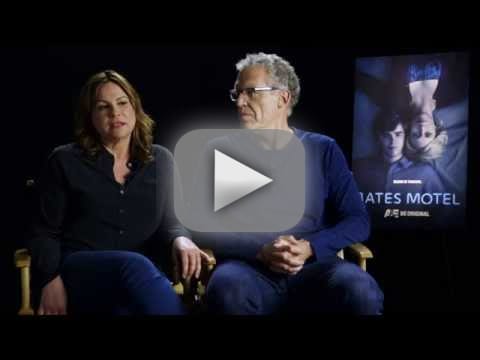 Teases producer Carlton Cuse of the casting and plans for Season 3:
"There's a lot that's going on with Caleb that was up in the air. No one was really very clear about who's telling the truth - Caleb or Norma - and this guy is both Dylan's father and uncle.
"To say that there's a lot of unresolved issues is kind of an understatement. So our goal is to really dig deeper into those relationships, and we have a real cool plan for what we're going to do with the character this year… There's a lot more to him than what you might imagine at first blush. He will defy your expectations."
Nicola Peltz (Bradley) will also return in Season 3, which is expected to air early next year.
"It's awesome that Nicola has had this incredible feature career develop," Cuse says of the actress. "Bradley has a special place in Norman's heart. She's part of the Bates family and we're bringing her back because we always planned that there was another chapter for her character."
Matt Richenthal is the Editor in Chief of TV Fanatic. Follow him on Twitter and on Google+.