Savi contined to see Zach as "just friends" on Mistresses Season 2 Episode 5 but she failed to mention it to Dom, even after a night out that ended with a funky neck tattoo. 
Toni complained to the board about Dom and Savi allowing Dom to see her for the "conniving bitch" she is.
Joss worried about her sister but hooked up with Scott, who ended up sharing his kinky shoe collection with her, while April declared her love for sexy, smoldering Daniel who was sharing a car ride with a gorgeous red head instead of fixing up his mom's house in Vermont. 
Finally, Dr. Karen Kim was heading upstairs after role playing her way through hotel bars.
If you missed one steamy minute, you'll want to watch Mistresses online here at TV Fanatic.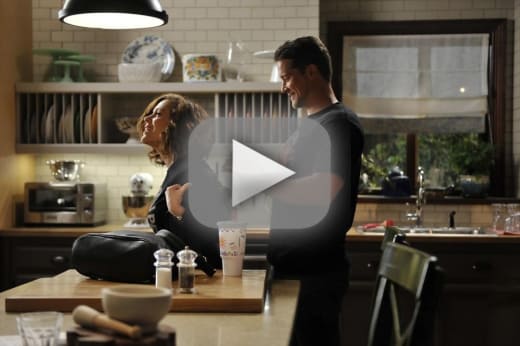 C. Orlando is a TV Fanatic Staff Writer. Follow her on Twitter.