Emma became the talk of the Hamptons, but the attention may have gotten her into more trouble, when she gets invited to a party where some less than savory activities take place.
Evan, Paige and Bob confront Russel about his rug theft, which only encouraged Russel to tell Paige the whole truth, which might have been more than she could handle.
Divya and Jeremiah treated a woman desiring to be a mom, while Jeremiah's increasingly secretive behavior causes Divya to become suspicious. In an inopportune moment, she sees Jeremiah and Vivianna together, and quickly gets the wrong idea.
But perhaps the biggest shocker of the hour came courtesy of Charlotte, a red-haired beauty who had a history with Hank who showed up to the Hamptons to see him.
Indeed, Royal Pains Season 6 Episode 8 was jam-packed with juicy plot lines and you can re-live them all when you watch Royal Pains online.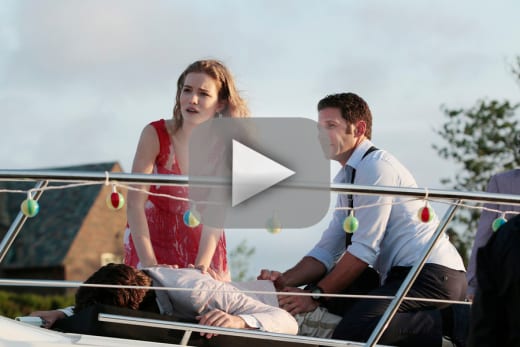 C. Charles is a TV Fanatic Staff Writer. Follow her on Twitter.