Joss made the big announcement about her engagement to Scott causing squeal of glee from all of her friends on Mistresses Season 2 Episode 11...except for Harry, who ended up having sex with his new boss Greta.
Joss begins to question her married future when Scott surprises her with a new Tesla.
Savi and Dom set up Toni a the office but Dom decides to let her keep her job while Savi makes a date with Zack.
Karen help Anna reconnect with her family in Korea but turns down Jacob's offer to move with him to Boston. Then she decides to quit her entire profession.
April is shocked to find out that she was Daniel's undercover assignment for the FBI, even though he still claims to love her. When she tells the Feds she wants nothing to do with them, they threaten to throw her in jail for fraud. So when Paul sends her a burner phone will her next call be to him or the FBI?
Don't miss a minute of the hot sexy drama. (FYI, Scott's in a towel this week) You can watch Mistresses online right here at TV Fanatic.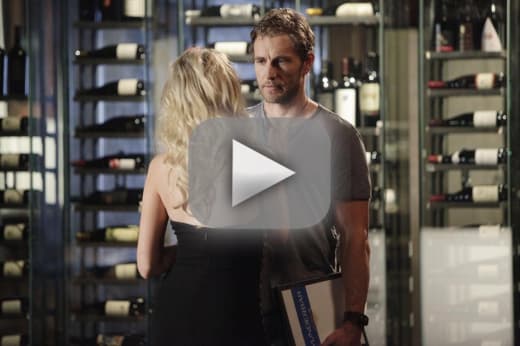 C. Orlando is a TV Fanatic Staff Writer. Follow her on Twitter.