HankLab is officially open for business - and it didn't open a moment too soon!
Hank and Divya treat a scent connoisseur named Sam. Divya treated a nail artist named Laura with heart problems.
In the mean time, Emma had some heart problems of her own when CInco stops responding to her texts, and Jeremiah's relationship may have been put at risk by Divya's curiosity.
Even with the opening of HankLab, SnarkHampton sent Evan into a tizzy when a post appeared that referred to him as old.
Hank prepared Charlotte for her first surgery to restore her eyesight.
It's no surprise that Royal Pains Season 6 Episode 9 was packed from beginning to end. You can catch up with the Hamptons crew when you watch Royal Pains online.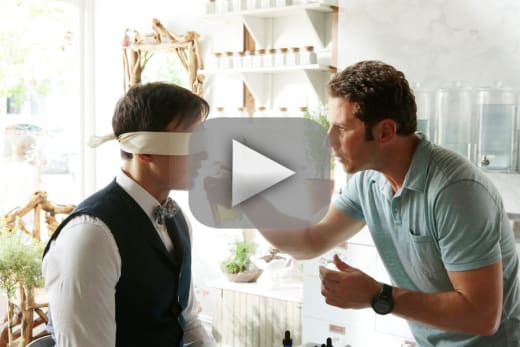 C. Charles is a TV Fanatic Staff Writer. Follow her on Twitter.