Sookie Stackhouse will undergo an existential crises on True Blood Season 7 Episode 10.
As depicted in the following clip, the show's heroine will lament the "complicated world" that has cropped up around her, wondering aloud about God's plan and whether she is actually some kind of mistake.
It's unclear just when this scene from Sunday's episode takes place, as we last left Sookie at home, with Bill knocking on her front door and the Yakuza learning Sookie's address.
Did she come out of that attack unscathed? What is the status of Bill as Sookie consider her place in the universe? And can this finale save what many consider to have been an atrocious True Blood Season 7?
We'll find out very soon.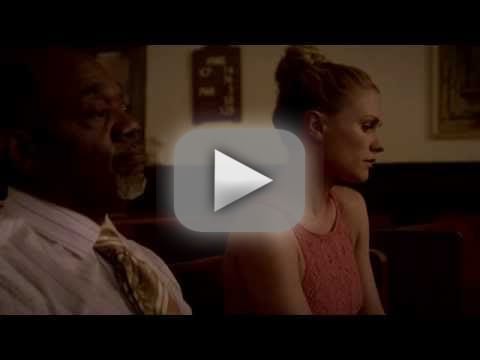 Here is a look at various photos from "Thank You."
Matt Richenthal is the Editor in Chief of TV Fanatic. Follow him on Twitter and on Google+.