Julia takes charge in Chester's Mill. Big Jim and Rebecca are charged with trying to spread the virus throughout the town on Under the Dome Season 2 Episode 5.
Big Jim isn't going down without a fight and still has the support of many people in the town. He sets a plan into motion in order to discredit Julia and take back control of the town. Of course, the plan puts lives at risk.
Meanwhile, Melanie continues to create tension between Joe and Norrie. While they are trying to uncover Melanie's secret, Sam uses Junior to find out who the current four hands are to use the information for his own purposes.
By the end of the hour, secrets will be revealed and power struggles will be settled.
Watch Under the Dome online now: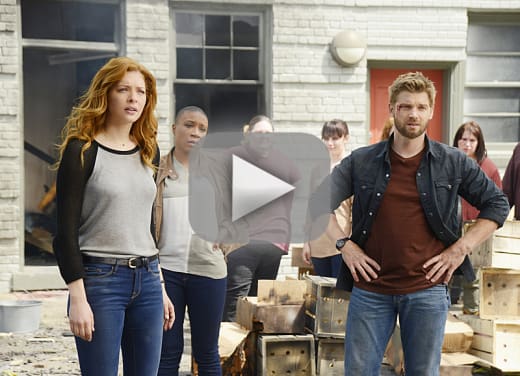 Carla Day is a staff writer for TV Fanatic. Follow her on Twitter and on Google+.