Following their interactions on Grey's Anatomy Season 11 Episode 1, things can't get any more tense and awkward between Meredith and Maggie, right?
Wrong.
In the following sneak peek from Grey's Anatomy Season 11 Episode 2, which turns its focus heavily toward Meredith's half-sister, we see Maggie introduce herself to Derek.
We then see her ask about his opportunity in D.C. and give him props for it and for everyone to stand around and be unsure what to say or do next after Derek tells Maggie he's staying.
Like we said: awkward. Check out the scene now: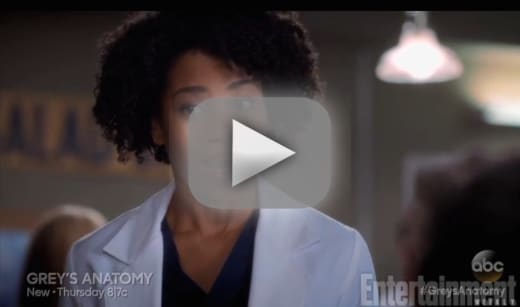 Speaking to Entertainment Weekly about the Maggie-centric episode this Thursday, star Kelly McCreary teased:
"We're going to get a nice taste of that to understand how she's different from them. We're going to see what a great doctor she is. She's clearly super bright. She's a very young woman to be in the position that she's in at the hospital. We're going to see her excellent problem solving skills in action, and we're going to see her awkward social skills in action."
And maybe we'll see her down some more tequila alongside her unsuspecting family member?
Watch Grey's Anatomy online if you missed the opener and check out photos from the upcoming hour here:
Matt Richenthal is the Editor in Chief of TV Fanatic. Follow him on Twitter and on Google+.