Vi's ex-husband needed Jamie's help when he ended up being sued for malpractice on Reckless Season 1 Episode 11. Of course it would have made things easier if he hadn't been popping pills and sleeping with his patient. 
Elsewhere Terry's father got out of jail due to insufficient evidence and ended back on Terry's doorstep but after Pat insulted Lee Anne, Terry kicked him out. Lucky for Terry, daddy came back just in time to save him from one of the gun runners looking for a missing million dollars. Money that just happens to be hidden in Terry's garage.
Roy found out that Preston was undercover but still told Preston he wasn't good enough for Jamie. Preston swore he'd do anything to keep her.
And as Roy and Jamie sparred over jury selection (little did they know it was being tampered with) Roy told Jamie that once this case was done, win or lose, he'd make her fall in love with him.
How can you not watch Reckless online now here at TV Fanatic?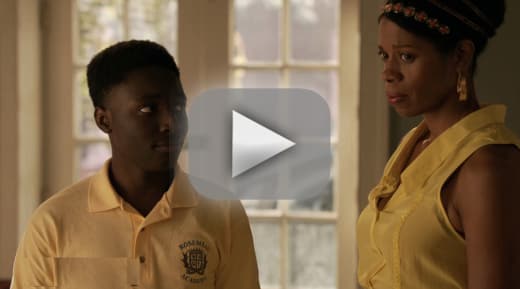 C. Orlando is a TV Fanatic Staff Writer. Follow her on Twitter.