Over the past couple weeks, South Park has done its usual South Park thing, setting its sights on numerous, people and things making headlines throughout pop culture.
There was a focus on Uber and then, last Wednesday night, there was an uneven half hour that mocked the use of drones. Not exactly the funniest of subjects.
So, where did things go on South Park Season 18 Episode 6?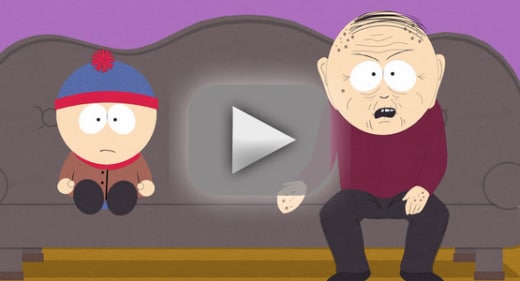 Stan grew addicted to a new app marketed by Terrance and Phillip, puttin a great deal of cash into the duo's pockets.
But the twosome eventually learned an important lesson that all viewers can and should heed: money cannot buy one happiness. How did they arrive at that realization?
Follow the instructions of the video above to watch South Park online and find out for yourself.
Matt Richenthal is the Editor in Chief of TV Fanatic. Follow him on Twitter and on Google+.