Was that enough of an opener for you?
On Game of Thrones Season 5 Episode 1, Tyrion learned why Varys rescued him from King's Landing, while Dany struggled with the concern that she may never be The Mother of Dragons again and Cersei mourned her father.
As only Cersei can.
Off on The Wall, meanwhile, Jon Snow gave Mance Rayder a merciful death after his friend refused to kneel before Stannis.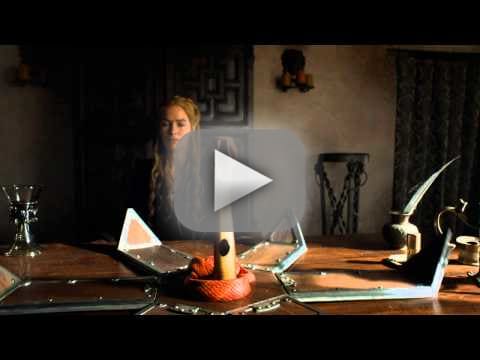 Where will things possibly go on Game of Thrones Season 5 Episode 2?
To the House of Black and White, for starters, as Arya makes her debut on Sunday and takes up a new mission.
Elsewhere, Cersei will grow very worried over her daughter's status on Dorne, Brienne and Podrick will be forced to run for their lives and Tyrion will drink. A lot.
But he'll do so while on his way to see Dany, which is a development we absolutely cannot wait to see come to fruition.
What was your favorite storyline from the Game of Thrones Season 5 premiere? What are you most looking forward to in the days ahead?
Sound off now!
Matt Richenthal is the Editor in Chief of TV Fanatic. Follow him on Twitter and on Google+.