NCIS New Orleans Season 2 Episode 2 Review: Shadow Unit

Kathleen Wiedel at . Updated at .
I'll come out and ask this question right out of the gate: Did any viewers actually think for more than a second that there was a serious possibility that the SEALs were responsible for the massacre in Bolivia?
On NCIS: New Orleans Season 2 Episode 2, the characters treat it like it might have actually happened, but no viewer with an ounce of self respect would entertain that they'd go there.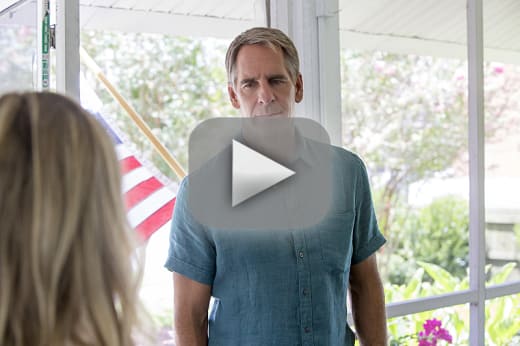 After all, even a fictional depiction of a SEAL team as being mass murderers would really not go over well with members of the military. Nor me, for that matter.
This surety resulted in a lack of tension, which makes this episode merely okay. It's not terrible, by any stretch, but it really wasn't all that exciting, either.
The CIA, on the other hand, does not get the same treatment as the SEALs. Seemingly everyone expects a CIA agent to be sneaky and underhanded, if not outright corrupt, as Dalton turned out to be. Really, save for a few exceptions, spies are rarely portrayed in a positive light on television.
On this episode, Dalton is shown to have taken a payoff to bring a brutal murderer to the United States to live the American dream, and then later produced phony evidence to implicate honorable SEALs in the crimes that he was complicit in covering up.
The episode also suffered from a lack of supporting characters. Once it was totally obvious that the SEALs were not responsible for the massacre, it was even more painfully obvious that the Bolivian restauranteur had to be the real responsible party ("Helpful early character provides information, turns out to be the murderer" cliche).
"Shadow Unit" did provide a few nice character moments, however, such as this bit from Sebastian, who's usually more neurotic than thoughtful:
I really believe there's deeper meaning in the world, even if it's menacing. That people can have an effect, you know? Reveal the truth. We need skeptics! People willing to dig deeper.

Sebastian
There was also a good deal more bonding between LaSalle and Sonja Percy; the two are great together, I think, though I hope they don't concentrate soley on LaSalle-Percy over LaSalle-Brody. Brody almost felt like the odd woman out! Anyway, LaSalle and Percy took every opportunity to needle each other.
They both excel in the quipping department, such as when LaSalle attempted to explain the insular and wary nature of the SEALs to Percy:
LaSalle: SEALs operate at a higher level of distrust. Sorta like Fight Club.
Percy: Oh, like the first rule of SEALs, don't talk about SEALs?
Though perhaps someone should have pointed out that two civilian cops going after a highly-trained SEAL was inevitably going to end in favor of the SEAL.
There's an old joke, which is actually about Marines, but I think just as easily applies here. A large group of bad guys is standing at the bottom of a hill. They see a Marine at the top. The bad guy leader sends a couple of his men to take out the Marine.
They disappear behind the hill. The Marine pops back out again. This time, the leader sends more men. Same deal. Finally, the leader sends all the his remaining men after the one Marine on the hill. After awhile, one of the his men comes crawling back, badly wounded, and tells the leader, "It's a trap... there were two of them..."
Overall, "Shadow Unit" was a decent episode, though nothing particularly exciting. It did provide some more forward movement on Brody's long-term arc involving the doctored photos, which she has now given to Sebastian to analyze.
I'm glad that she actually asked someone for help instead of trying to wade through the mess all by herself and keeping a Big Bad Secret that everyone would inevitably find out after it exploded like a Michael Bay movie.
Here are a few final thoughts about this episode before I sign off:
The CIA is prohibited from operating domestically, so Dalton should have been arrested for his hacking and deleting Penn's files. At best, that's interfering with an ongoing criminal investigation. It was actually quite stupid of him to think that the CIA would protect him after he got busted the way he did. Though perhaps he's lucky that the CIA didn't disappear him the way it did to Agent Lynch in The A-Team movie... The lesson here is don't get caught with your hand in the cookie jar. Also, don't take payoffs from Bolivian strongmen.
I was reminded a bit of the backstory from the 2010 movie Red, which starred Bruce Willis. Watch the movie and share if you agree with me.
Sebastian thought of Penn (the blogger) as a stand-up guy with integrity, but the SEAL LaSalle and Percy spoke to certainly seemed to think that the man had endangered Sailors and Marines with his blog. It's up to the viewer, I suppose, to chose which side has the right of it.
CSI-ism of the week: magical photo enhancement allows Sebastian Lund to run an actual thumb print, revealing the identity of the true killer.
So, TV Fanatics, what did you think of "Shadow Unit"? Were you expecting it to turn out the way it did? Where do you think the yellow brick road will lead Sebastian? And why would somone shop Brody into pictures in place of her sister? Let us know in the comments below!
NCIS: New Orleans Season 2 Episode 3, "Touched by the Sun," is scheduled to air Tuesday, October 8, at 9/8c on CBS.
Until then, you can always catch up on previous episodes when you watch NCIS: New Orleans online right here at TV Fanatic!