Supergirl continues to fly for CBS. 
Supergirl Season 1 Episode 10 managed 8.8 million viewers and a 1.8 rating among people 18-49. That was right in line with the numbers it posted two weeks ago.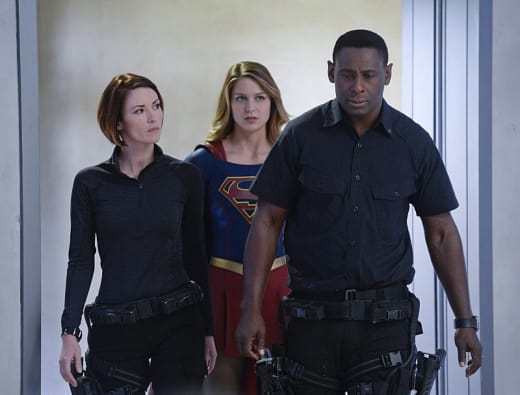 Scorpion dropped ever so slightly, but still managed 11.4 million viewers and a 2.0 rating, while NCIS: LA was even with its last original at 10.5 million viewers and a 1.6 rating. 
And elsewhere around the dial:
 On ABC, The Batchelor (7.5 million/2.1 rating) was up, but the Batchelor (4 million/0.9 rating) Live dipped a little.
On Fox, Masterchef Celebrity Showdown (4.1 million/1.5 rating) did OK.
On NBC, Superstore (5.6 million/1.6 rating) and Telenovela (3.8 million/1.1 rating) were up, but The Biggest Loser (3.4 million/0.9 rating) slid.
And on The CW, Just For Laughs (1.4 million/0.4 rating) and Whose Line Is It Anyway (1 million/0.3 rating) were very low.
Paul Dailly is a staff writer for TV Fanatic. Follow him on Twitter.