Lethal Weapon: Johnathan Fernandez Talks Scorsese and Loving the Fans

Lisa Babick at .
There is no doubt actor Johnathan Fernandez loves his job. "It's crazy. I feel like a broken record when I say that thTalksis whole thing has felt like vacation," said Fernandez during a recent telephone interview with TV Fanatic. 
Fernandez is talking about is his role on Fox's hit show Lethal Weapon, a small screen reboot of the famous film franchise, where he plays Scorsese, medical examiner for the LAPD.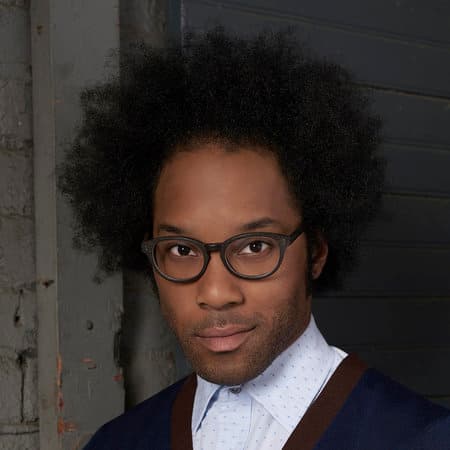 "I think what I like best about playing Scorsese," Fernandez shares, "is that I am mostly in scenes with Damon and Clayne, so it's really cool to see those guys all the time, because when you work on a show the cast isn't all together."  
"There are a lot of things happening on the show that are shot simultaneously so I still do run into Keesha and Kevin, but they're always doing more than one thing at once.
"It's really kind of nice to be in that environment where you're part of a really big ecosystem and be at the center of that playing the nation's first afro-hipster medical examiner. It's pretty cool."  
Scorsese may be an afro-hipster medical examiner, but he's still a bit of a mystery.
His name is just a nickname given to him as a joke by the cops, because he was a film student before he became the medical examiner, and he's still working on a film script.  
"I still don't even know his real name," Fernandez says. "Nobody does. I know [the writers] are trying to keep that in their back pocket to reveal at some point. We're all just waiting to see what's going on with this script that he's writing. Did he really want to be a pathologist?  
"I think we're all going to find this stuff out, because right now he's just kind of a quirky goofball."
Quirky or not, Fernandez plays the fan-favorite to perfection and loves connecting with fans on Twitter.
"I love hearing directly from them. Just being able to directly interact with someone who thinks I'm good and doing a good job is really fascinating, and we need to hear that stuff. 
"It's not even an ego thing. It's just that a lot of times with this stuff you really don't know what people think when they watch it, and you want to make sure people are enjoying themselves. Otherwise, it's like what the hell are we doing this for?"
Fernandez doesn't have to worry. Fans have been enjoying Lethal Weapon from the minute Riggs' pickup truck hit our screens. And that's part of the magic Fernandez says makes the show work so well.
"To really capture a big swath of an audience you have to hit a lot of different notes. This show is like you watch every episode and every episode is basically a movie. You see some crazy stunt and crazy action and then you'll see something that is gut wrenching and then you'll be laughing from some really well-earned jokes."
Fernandez continued, "Something I think people really appreciate is that it's not at all rehashing the movie. It's doing its own thing."
While Scorsese is usually used for comedic relief, one of Fernandez's favorite episodes allowed him to show Scorsese's more serious side.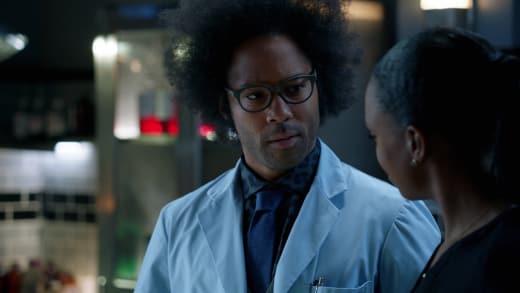 "My favorite episode would have to be [Jingle Bell Glock.] I really enjoyed the opportunity to flex my dramatic wings a little bit. It was nice to be there in a scene with Riggs when he comes and asks me for a huge favor.
"I remember the moment I was looking at Clayne delivering [the news about his wife's file], and I really felt like I was telling him some terrible news, because he's such a good actor, and when you're acting with a guy like him, and also Damon, it's easy to forget that you're pretending."
Besides acting, Fernandez is working on a web comic similar to Gary Larsen's The Far Side. 
"I'm a huge comic book geek, and I love The Far Side," Fernandez said. "I wanted to do something that channeled The Far Side, but included me making jokes about certain things about pop culture." 
He came up with 30 different panels, including one that pokes fun at The Wizard of Oz, and has had six of them drawn and colored. 
"Now I'm just waiting to sell the idea and post it somewhere," he said.
Fernandez is also a hardcore metal music fan, drives a Harley, plays video games and skateboards. Never would have thunk it, huh?
"I kind of do everything that I don't look like I'd do," he said.
You can see Johnathan Fernandez on Lethal Weapon, Wednesdays at 8/7c on Fox!