NCIS New Orleans Season 3 Episode 24 Review: Poetic Justice
Dale McGarrigle at . Updated at .
Finally, finally, finally, Mayor Hamilton got what he deserved.
That was largely thanks to Pride, his team and a surprise guest on NCIS: New Orleans Season 3 Episode 24.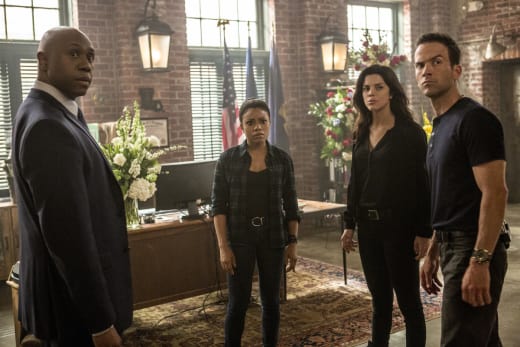 That special guest was FBI Assistant Director Isler, appropriate enough since it was his team that started Pride's squad down a long, hard year.
It was a smart move by Gregorio to call Isler, since it was impossible to know who, locally, wasn't in Hamilton's pocket. Isler knew the players, at least more than anyone else from outside.
Still I'm surprised he took the call from his former star agent, after they parted badly. The New Orleans way of doing things grates on his bureaucratic soul. But then, as Gregorio pointed out, Isler has his bad and good qualities. Most of all, he had the pull to get them un-suspended.
In addition, Stone's body landed close enough to the water that it fell into CGIS Agent Swanson's jurisdiction. So she gave them access to much-needed search equipment and even an extra gun, which definitely came in handy.
The team carefully pieced together what Stone and his mercenaries were up to, although they were just a little behind all the way through.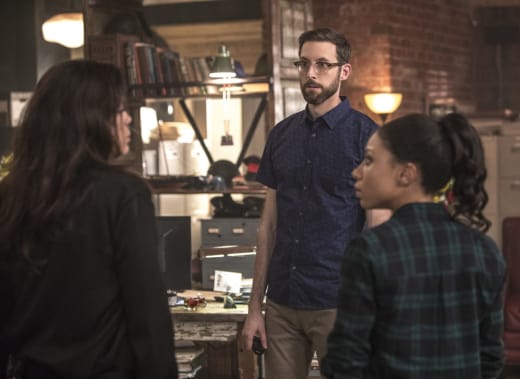 It's fortunate the alive, if worse for wear, Pride was out there doing his own rogue investigation.
I don't know what he was thinking taking the cuffs off a trained killer such as Stone. You knew he had a weapon of some sort hidden on his person. And did anyone believe Pride had anything to do with Stone's flying off the roof?
And how stupid was Hamilton to ditch his protective detail to meet up with Stone. It was obvious from the way he shot himself that he shouldn't have been carrying a gun. Pride tried to help the whiny baby, but field medicine just wasn't his forte.
It's hard to have any sympathy for Hamilton. Yes, he honestly thought he was trying to help New Orleans, but mainly he was just helping himself. He did get in over his head. But there were just too many bodies in his wake to forgive his actions.
I love how he was condemned by his own words as he attempted to justify himself to Pride, without realizing he also had Gregorio and Isler as an audience.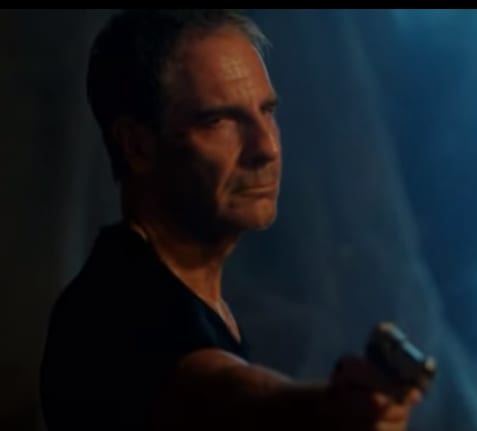 Pride accomplished what he set out to do, getting rid of Hamilton while saving the residents of Clearwater from being forced out of their homes again.
And it looks like his bar may even make a comeback, although I can't believe that jukebox survived an explosion. Still, it provided a much-needed musical interlude.
One storyline on NCIS: New Orleans Season 4 promises to be the fallout for Pride. He was right about Hamilton, so I figure the legal ramifications will be minimal. Still, he did go off the reservation for quite a while, so I wonder if that will hurt him with NCIS. Considering how many times Gibbs has gone his own way, probably not.
Now that Hamilton is gone, the backdrop of the city can be redesigned, offering a chance for a fresh start.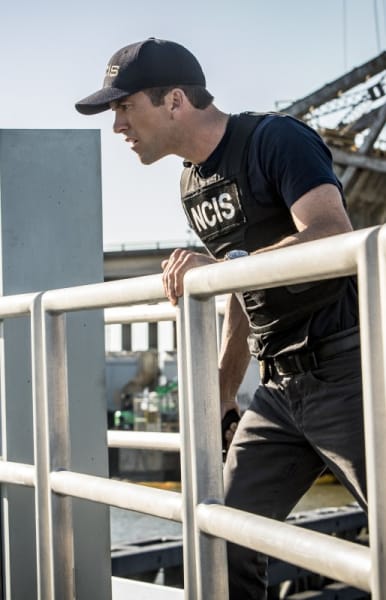 Also,LaSalle and Percy finally put their personal feelings for each other out on the table, and agreed they needed to remain nothing more than partners and friends. After all that talk of family, a relationship now would seem a little incestuous. But we'll see how that goes.
Also NCIS: New Orleans Season 3 was a definite time of transition.
First came the move to 10 p.m., out of the safe spot behind NCIS. The ratings suffered as a result, partly because it's now on too late for many of the series' older viewers, who also aren't necessarily likely to take advantage of delayed viewing.
Then there was the whole Gregorio controversy. Brody left, and this new female character wasn't warm and fuzzy. Gregorio wasn't heartland like Brody. She was one of those obnoxious New Yorkers. But her edges got smoothed off, and she mellowed, as she settled back into N'Awlins. She'll never be a ray of sunshine, but she's not all storm-cloud anymore.
Sebastian came out of the lab and into the field, in a not-so-successful experiment. They had to do something with Percy off caring for ailing kinfolk so often. Then he went back into the lab. Nuff said.
To catch up on any episodes you missed, watch NCIS: New Orleans online any time of day that's convenient for you.
Are you glad the Hamilton storyline is over? Do you think there will be any lasting effects for Pride or the team? Are you done with Isler? Comment below.
Dale McGarrigle is a staff writer for TV Fanatic. Follow him on Twitter.