NCIS: New Orleans Season 4 Episode 13 Review: Ties That Bind
Dale McGarrigle at . Updated at .
There were music, drugs and death in the family.
NCIS: New Orleans Season 4 Episode 13 enjoyed two strong storylines, one of which promises changes for the dynamic of the team.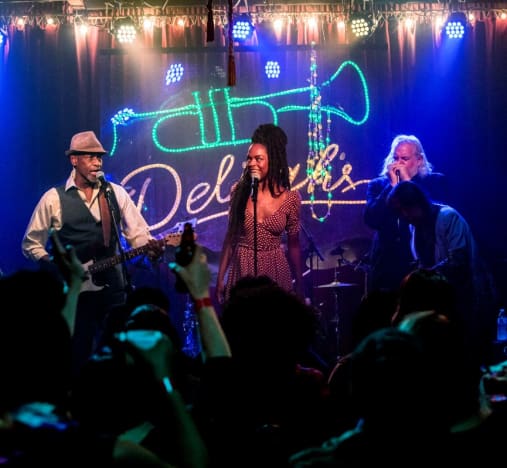 Let's start with the case of the week.
I'm surprised the Dixie Mafia hasn't popped up on a series set in New Orleans. It's a central pillar of Claws, set in nearby Florida.
Still, it was a good execution. Have a petty officer killed, then have it track back to Delilah's, a nightclub that holds a special place in Pride's heart because it's where his mama used to sing.
Drug dealers infiltrating a nightclub was a natural development. So, if I followed correctly, Neil, the new co-owner, brought the club back to financial health with Dixie Mafia money. Then Sam the bartender and some other low-level employee sold drugs at the club.
It's hard to paint Felix as the victim here. He had to have a good idea what was going on, and he just looked the other way, since it allowed him to stay in business.
It was a lousy deal for Felix in the end. He ended up hospitalized; his home got firebombed, his club nearly got firebombed, his daughter put in danger and Theo, who he viewed as a son, got murdered.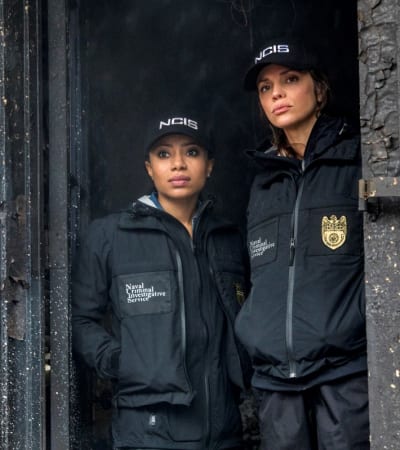 He undoubtedly was being threatened by someone in the Dixie Mafia, but in the end, he doesn't seem to be facing any criminal charges. I guess he's paid enough already.
Poor Pride had to spend the episode saving Felix and his family from the mess he'd gotten into. Looking at beaten-up Pride, which happens way too often, I think he could use another vacation, only without a psycho stalker this time.
The upside of setting inside a nightclub is that it's the perfect reason to have more music in an episode, front and center rather than as a backdrop. I'm in favor of any excuse to get Pride to play more. Why have your own bar if not for the opportunity to play regularly?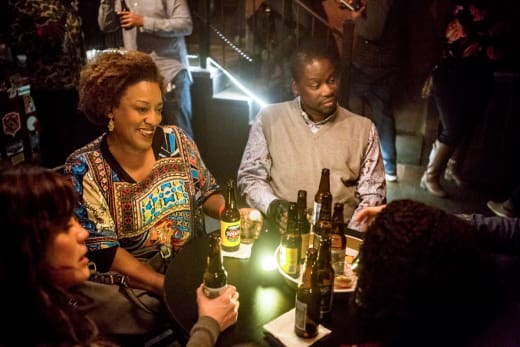 I'm betting LaSalle wishes he could cut loose. It was a long few days for Christopher.
It's good to know that his father wasn't just an overbearing prick when he came to visit on NCIS: New Orleans Season 4 Episode 6. He was setting up his succession instead.
If only he hadn't been so opaque. Then LaSalle wouldn't have been so blindsided by, well, everything: His dad's heart condition, being named the executor, inheriting the family business.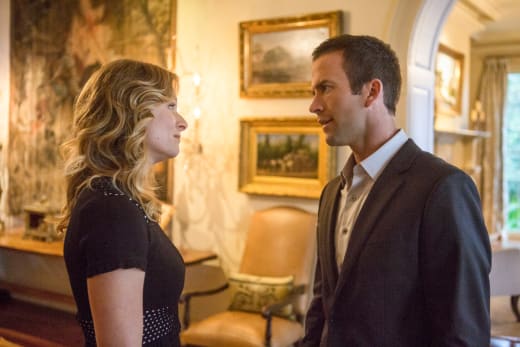 Now LaSalle was kicking himself for ducking his father's calls. But how was he to know it wasn't just more of the same between them?
Christopher was the only natural choice for heir apparent. After all, Cade will be perpetually otherwise occupied as long as Clayne Crawford is busy creating mayhem on Lethal Weapon.
This whole wanting to work his regular job with NCIS while dabbling in business on the side is just an excuse to introduce Rachel, the family lawyer, and childhood friend. LaSalle can't be without a love interest, or the whole PerSalle thing will rear its ugly head again.
And didn't LaSalle handle the introductions with all the social grace for which he's known? "Here's Rachel, my family lawyer." "Here's Percy, my co-worker." No wonder Percy went off steaming to Delilah's, with the intention of getting smashed.
Now, LaSalle is kidding himself if he thinks he can be an absentee owner and run the family business from another state. I sense a sabbatical coming up. There are nine episodes left in the season, so he could go away a month, ostensibly to find a buyer for the company.
More likely to Rachel telling him, "Look at the great offer we just received for the company," after this storyline is stretched out for a few episodes. After all, he's spectacularly ill-equipped for that role.
SPOILER ALERT: No episode next week, as the State of the Union (or, as I call it, a great excuse for streaming) exempts all programming after 9 p.m. EST. On NCIS: New Orleans Season 4 Episode 14 on Feb. 6, the team investigates the murder of a petty officer trying to help a refugee family being recruited by terrorists.
Also, Loretta campaigns for Mayor Taylor during the special election held during Mardi Gras.
During the upcoming dry spell, watch NCIS: New Orleans online.
What will LaSalle end up doing? Will Pride ever learn to pace himself? What do you want to see more of during the remainder of the season? Comment below.
Dale McGarrigle is a staff writer for TV Fanatic. Follow him on Twitter.