Peggy McCay Dies; Days of Our Lives Actress Was 90

Jack Ori at . Updated at .
Days of Our Lives fans and the daytime world in general suffered a second serious loss, as veteran actress Peggy McCay, best known as fiesty Caroline Brady, died at age 90 on October 7, 2018, just weeks after the actor who played her on-screen husband passed away.
The actress passed away peacefully in her sleep of natural causes.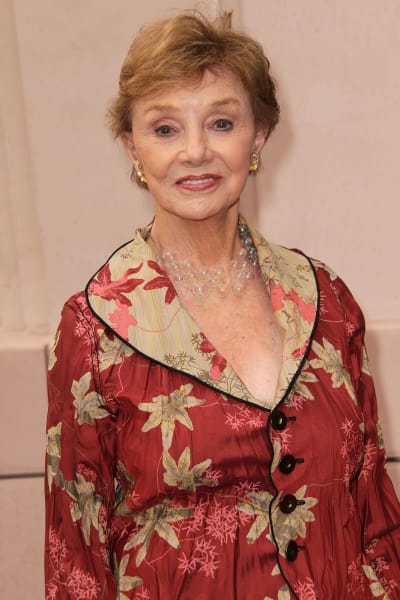 McCay had played Caroline Brady, the role she was best known for, since February 7, 1983, when the Brady family was first introduced in Salem. Caroline was a loving, supportive mother who was also tough and strong and unafraid to stand up to the likes of Victor Kiriakis and Stefano Dimera.
In fact, Caroline had an affair with Victor that resulted in youngest son Bo. Bo learning about his true parentage as an adult was one of the biggest stories to hit DAYS in the late 1980s, and Caroline's feelings for Victor never quite went away.
Caroline remained friends with Victor and was one of the few people who dared stand up to him. As recently as 2016, she shared scenes with him when Victor invited her to move into the mansion, to the dismay of his wife Maggie Horton.
Related: Get Hallmark Movies Now via Prime Video Channels for Stories with Heart, Captivating Movies & More!
Notably, in later years Caroline was diagnosed with Alzheimer's disease and son Bo's disappearance and subsequent death revolved around his attempt to find a miracle cure for her condition.
Caroline also appeared at Hope and Aiden's wedding in 2015, which she pulled out all the stops to delay while Bo was on his way back to town.
The character was retired in 2016, but was not forgotten, as her children called her from time to time and after retiring from the police force, her son Roman took over the Brady Pub that Caroline and Shawn had owned.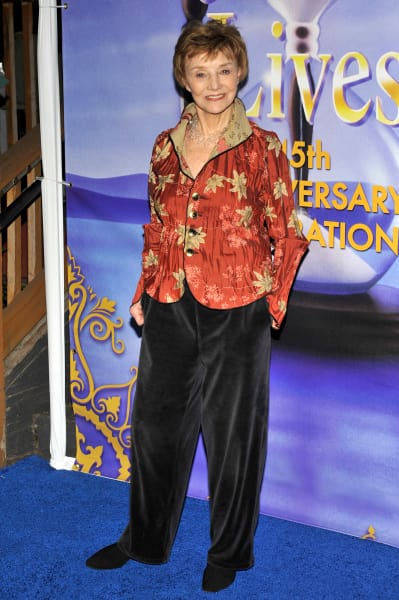 There is no word as of yet as how Days of Our Lives will pay tribute to one of their longest-running and best known actresses or whether the character of Caroline will pass away too. DAYS tapes six months in advance, so it may be a while before McCay's death is addressed on-screen, if it is.
Many of her co-stars took to Twitter to give their condolences and share their grief. McCay's work influenced many generations of actors on Days of Our Lives, including veterans like Thaao Penghlis and Deidre Hall as well as younger stars like Billy Flynn and Jen Lilley.
Although she was best-known for Days of Our Lives, McCay had a long career outside of the soap. She began acting professionally in 1949 and was on a wide variety of shows, including Alfred Hitchcock Presents, Perry Mason, and Lou Grant.
She was no stranger to daytime by the time she took the role of Caroline Brady, as she had been on General Hospital for three years in the late 1960s as Iris Fairchild.
This sad news comes on the heels of the news that Frank Parker, who played Caroline's husband, Shawn, died on September 16, 2018, just three weeks before McCay did. The passing of both of these actors signifies the end of an era for Days of Our Lives, as the Brady clan is now minus both of its oldest members.
Related: Frank Parker Dies: Days of Our Lives Actor Was 79
How do you hope Days of Our Lives pays tribute to Caroline Brady and the actress who played her?
Share your thoughts and your favorite memories below.
And if you are a DAYS fanatic, don't forget to check back on Sundays for our Days of Our Lives Round Table discussion.
Jack Ori is a senior staff writer for TV Fanatic. His debut young adult novel, Reinventing Hannah, is available on Amazon. Follow him on Twitter.