Game of Thrones' Emilia Clarke Reveals She Nearly Died of Brain Aneurysm
Paul Dailly at .
Game of Thrones actress, Emilia Clarke has revealed that she was fighting a life-threatening battle with brain aneurysms shortly after the first season of the drama series concluded. 
The actress detailed her health woes in an essay for the New Yorker in which she said she was rushed in for urgent surgery after fainting during a workout at a gym.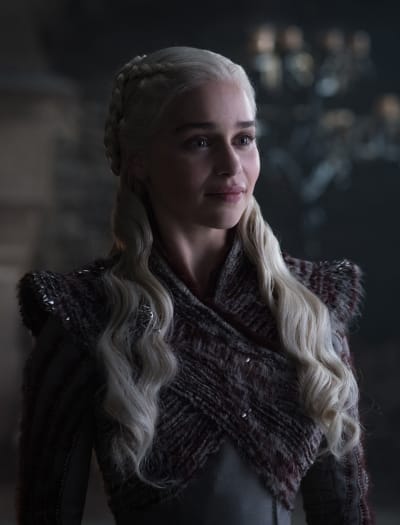 She was diagnosed with a subarachnoid hemorrhage, a stroke that one-third of patients can die from. 
"I remember being told that I should sign a release form for surgery. Brain surgery? I was in the middle of my very busy life—I had no time for brain surgery," Clarke shared.
Related: Game of Thrones Season 8: First Footage
In the aftermath of that first surgery, she was in "unbearable" pain, and her recovery was a bumpy road. At one point during the recovery, Emilia could not remember her name. 
"I'd never experienced fear like that — a sense of doom closing in. I could see my life ahead, and it wasn't worth living. I am an actor; I need to remember my lines. Now I couldn't recall my name," she wrote.
"In my worst moments, I wanted to pull the plug. I asked the medical staff to let me die. My job—my entire dream of what my life would be—centered on language, on communication. Without that, I was lost."
Clarke left the hospital one month after her surgery, and production on Game of Thrones Season 2 started shortly after. 
As if things were not bad enough, the actress was back at work despite being told there was another small aneurysm on the right side of her brain. 
"I told my bosses at Thrones about my condition, but I didn't want it to be a subject of public discussion and dissection," she wrote. "The show must go on!"
"I was often so woozy, so weak, that I thought I was going to die," she continued.
"On the first day of shooting for Season 2, in Dubrovnik, I kept telling myself, 'I am fine, I'm in my 20s, I'm fine.' I threw myself into the work."
Related: Game of Thrones Spinoff Adds Miranda Richardson
"But, after that first day of filming, I barely made it back to the hotel before I collapsed of exhaustion." 
After Game of Thrones Season 3 was in the can, Clarke had to have two surgeries to rectify the growing aneurysm in her brain. 
The aftermath of those two surgeries is a blur to the actress who says "that I now have a hard time remembering those dark days in much detail. My mind has blocked them out. But I do remember being convinced that I wasn't going to live."
While the actress revealed, she denied there were any health issues when asked in the past, and that she was breaking her silence now. 
"But now, after keeping quiet all these years, I'm telling you the truth in full," she shared.
"Please believe me: I know that I am hardly unique, hardly alone. Countless people have suffered far worse, and with nothing like the care I was so lucky to receive."
Game of Thrones returns for Season 8 on April 14. 
Paul Dailly is the Associate Editor for TV Fanatic. Follow him on Twitter.