Angel Cast Reunites, Talks Controversial Series Finale & More!
Paul Dailly at .
It's hard to believe it, but The WB's Angel concluded 15 years ago. 
The Buffy the Vampire Slayer spinoff lasted five seasons after premiering in October 1999. 
Thankfully, Entertainment Weekly rounded up the cast and creators of the series, and there were a lot of topics discussed.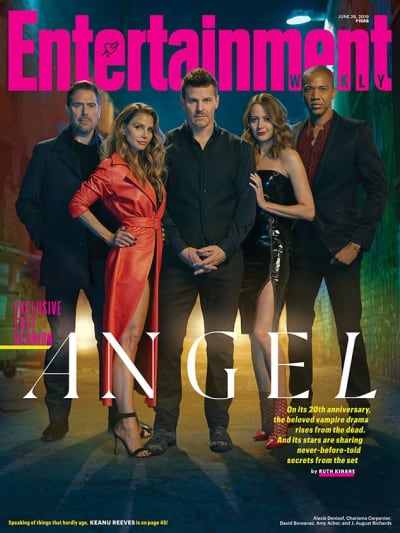 David Boreanaz, Charisma Carpenter, J. August Richards, James Marsters, Amy Acker, and Alexis Denisof gathered with series creators Joss Whedon and David Greenwalt. 
Boreanaz revealed during the sitdown that he thought he was getting fired from Buffy when he was pulled in to the first meeting about the potential spinoff. 
Related: David Boreanaz Reacts to Buffy Reboot
"I think we started talking about the Grateful Dead," Boreanaz dished.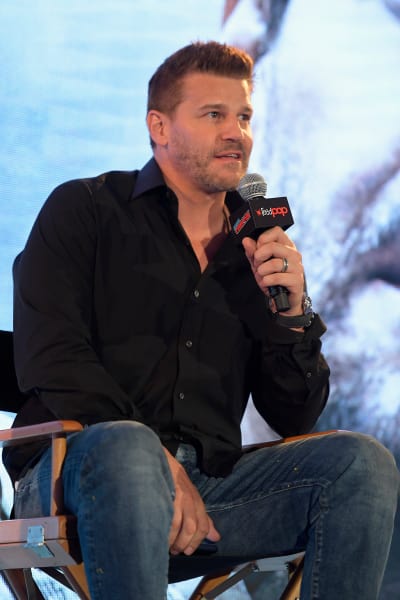 "Then he's like, 'Yeah, we're thinking about spinning your character off.' And I'm like, 'alright.'"
But the entire cast and crew were essentially fired a few years later, with the show being canceled. 
The series finale aired in 2004, and it left fans with a lot of emotions, primarily because there wasn't much in the way of closure. 
The world was supposedly coming to an end, and Angel and his surviving team members gathered to take down Wolfram & Hart, once and for all. 
Angel says "Let's go to work" as the final battle commences, but the screen faded to black.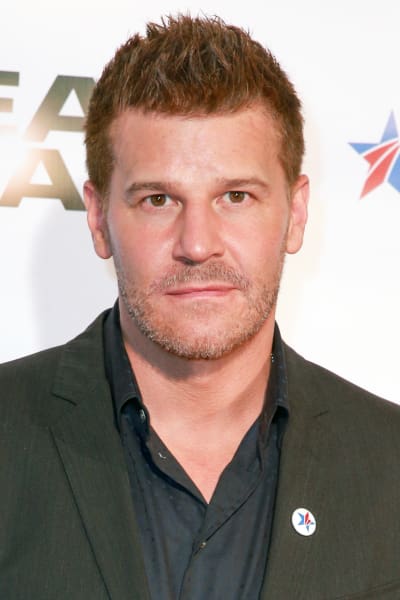 When Buffy concluded its run, it did so with an epic battle that resulted in Sunnydale being wiped from existence, so fans were clearly expecting something huge with the Angel finale. 
"I understand why people would want closure, but for me, that would be like adding a cliff note to the end," Whedon revealed to Entertainment Weekly.
"What I always wanted to say is trying to become worthy of the life that you have, is a life's work. The fight is for always."
Another key talking point was a moment early in the show's run that had the WB execs at odds with the creators.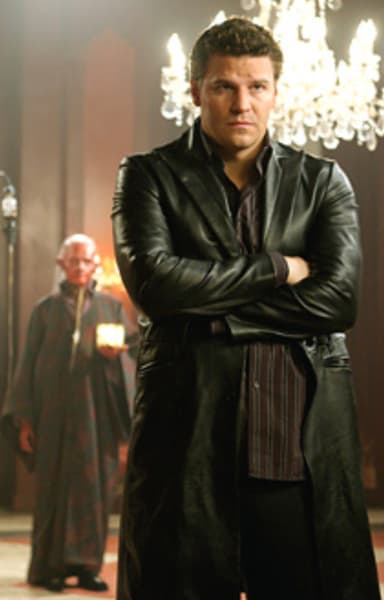 Production came to a grinding halt early because the WB allegedly had issues with just how dark the show was. 
Related: Buffy Reboot in the Works
"[WB execs] completely freaked out, and they were right because in our effort to go dark, we went a little too dark," Greenwalt says about a scene that involved Angel watching a girl die, before licking her blood up off the ground.
"If you're gonna go that dark, you have to earn it. So, we shut down for a few weeks, revamped some things and we were off and running."
But the show was always supposed to be darker than its predecessor. 
"We thought, 'Let's do a noir thing that's about addiction and redemption, and we'll put them in L.A.,'" Greenwalt added. "The stories will be darker and, more important [and Angel] will be darker."
The cast of Angel will assemble to celebrate the series at New York Comic Con in October. The issue in question of Entertainment Weekly will be released Friday, June 21. 
What are your thoughts on this?
Hit the comments below. 
Paul Dailly is the Associate Editor for TV Fanatic. Follow him on Twitter.