The 100 Star Confirms Exit After Six Seasons
Paul Dailly at .
If you tuned into The 100 Season 6 Episode 9 on Tuesday night, then there's a good chance you're wondering whether Henry Ian Cusick is out of the show for good. 
Unfortunately for fans, the actor is out of the post-apocalyptic drama after six seasons. 
If you watch The 100 online, you know that Cusick's Marcus Kane has been clinging to life ever since the conclusion of The 100 Season 5. 
Tuesday's episode, however, found out heroes moving Kane's consciousness into a new body, but not before fans got one last look at Cusick in the role. 
"I have to say it was a pleasure and an honor to have @hicusick on our show for the past 6 years," showrunner Jason Rothenberg said on Twitter, confirming the sad news.
Related: The 100 Season 6 Episode 9 Review: What You Take With You
"The guy classed up the joint. Really helped us make the point that we were not a teen show. Not that there's anything wrong with teen shows. Anyway, we will miss him."
Fans complained about the development on social media, prompting Rothenberg to tweet the following.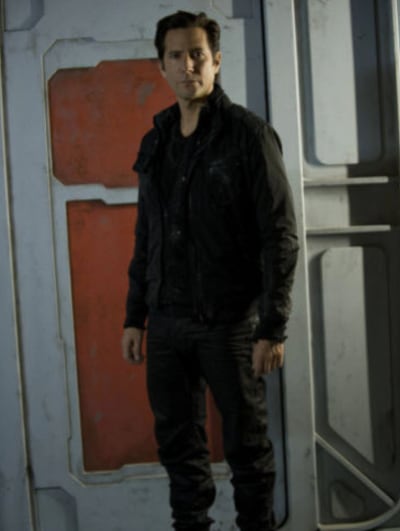 "I know some people are upset by the end of tonights's episode, but there's a place for tragedy on tv."
"That's what this was. And what the show has always been. I know it hurts. That's the point. If it's not your cup of tea, I get that, too. Be well. #the100"
Related: The 100 Renewed for Season 7
Added Cusick, "All things end and that's was Kane's. Thanks to @JRothenbergTV and all the cast crew writers directors of #the100 but especially to you #kabby and #kane supporters, your passion and support over the years has been truly wonderful and I love you guys for that! May we meet again."
There have been questions for quite some time about whether Cusick was ready to move on from the hit CW series. 
He was previously cast on FOX's The Passage, leading to speculation his role on The 100 would be diminished, but the sci-fi drama was canceled after just one season. 
More recently, it was announced the talented actor would be joining the cast of MacGyver Season 4 in the series regular role of Russ. 
As for The 100, it has already been renewed for a seventh season, meaning the show will go on!
What are your thoughts on this news?
Hit the comments below.  
Paul Dailly is the Associate Editor for TV Fanatic. Follow him on Twitter.