What to Watch: Titans Finale, Macy's Day Parade, National Dog Show, AMAs and More!

Carissa Pavlica at .
Sure, Thanksgiving in the United States used to mean a break from original television.
But this is 2019!! FOX delivers up The Resident's Thanksgiving episode, ABC allows us to share the holiday with Charlie Brown, and Hallmark and Lifetime double down on Christmas.
Why not, right? After all, Santa arrives with all of the big Thanksgiving Day parades. Yep, don't forget to stuff the turkey in style with Macys and more on Thursday morning before tuning into the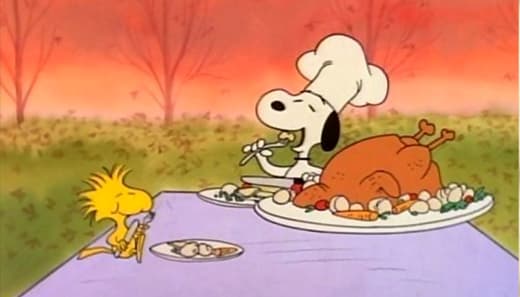 Sunday, November 24
8/7c 2019 American Music Awards (ABC)
Oh, you guys, it's time for the decade award, and for all of you Taylor Swift fans, that means you're in for a special treat!
8/7c Christmas 9 to 5 (Lifetime)
Jennifer (Tiya Sircar) is a tough crime beat reporter who gets the assignment of her life: to find the true meaning of Christmas. When she goes undercover in a department store as a 9 to 5 sales clerk from Black Friday to Christmas Eve, she finds her true calling and meets the man of her dreams.
It's a Christmas she will never forget. Christmas 9 to 5 is produced by MarVista Entertainment with Larry Grimadli and Danielle von Zerneck serving as executive producers.
8/7c Cherished Memories: A Gift to Remember 2 (Hallmark)
A year after Darcy ran over Aiden, his amnesia is gone but not their love.
Now she's gotten him a first edition signed copy of his favorite book, Patricia Highsmith's Found in the Street, for Christmas, perfect since that's where she found him – under her bicycle! Aiden's also creating a wonderful gift for Darcy, a carved replica of her hometown, just like the one her dad carved for her mother.
But Aiden's gift, which includes a carving of Darcy's beloved rec center, which is in jeopardy of closing, holds another big surprise, which might just sweep her off her feet.
Starring: Ali Liebert, Peter Porte and Tina Lifford.
9/8c The Walking Dead (AMC)
It's the midseason finale, and the gang are ready to fight back after the latest betrayal.
We've seen the episode, and it's up there as one of the best midseason finales to date. You don't want to miss this one!
9/8c Our Christmas Love Song (HMM)
When country star Melody Jones is accused of plagiarizing her holiday single, she returns home to spend Christmas with her estranged family and old flame and learns what is important in life.
Stars Alicia Witt, Brendan Hines
Monday, November 25
8/7c A Christmas Duet (Hallmark)
Well-loved music duo Averie and Jesse, famous for their duet "Wouldn't Be Christmas," haven't played together since they went their separate ways years ago.
Averie gave up music and opened a beautiful lodge in a snowy Vermont town - while Jesse still tours, struggling to find the same kind of success they had as a duo.
When fate brings them together over the holidays at Averie's lodge just in time for the annual Yuletide Festival, can the magic of Christmas help reunite them once again?
Starring Chaley Rose, Rome Flynn and Teryl Rothery.
9/8c Prodigal Son (FOX)
It's finally back after a break, but unfortunately, Martin is still in solitary confinement.
It won't stop Jessica from trying to ruin his life the way he ruined hers and her children. She has a determined look in her eye in the promo while saying as much, so I believe her.
Malcolm has some free time since the FBI has taken over the Junkyard Case, and he'll decide to give "normalcy" a try.
Except, it involves hooking up with Eve to the majority of fandom's chagrin. Meanwhile, Gil's team will investigate a death at a sex club.
Tuesday, November 26
Mike Birbiglia: The New One (Netflix)
One of the funniest storytelling comedians currently around, Mike Birbiglia returns with a special that chronicles the latest developments in his marriage, among other things.
8/7c Check Inn to Christmas (Hallmark)
When New York City lawyer Julia Crawley returns to her Rocky Mountain hometown and her family's lovely inn for the holidays, she finds herself at the center of a generations-old feud with the family that runs the town's other inn.
As the ongoing competition between the two inns escalates, "forbidden" romance blossoms between Julia and Ryan Mason, whose family runs the inn that is her family's big competitor. Starring Rachel Boston, Wes Brown and Richard Karn.
8/7c The Resident (FOX)
It's Thanksgiving on The Resident, and that means Chastain gets inundated with gluttonous incidents from eating and the financial gluttons who have taken over.
Sexy Thanksgiving aside (because apparently it's a thing), there is also a lot of family interaction proving that everyone has get-togethers whether of the irritating variety or the more touching.
9/8c Dolly Parton: 50 Years at the Grand Ole Opry (NBC)
Dolly Parton's 50th year as a member of the Grand Ole Opry is celebrated, and the party includes performances by Parton, as well as friends Dierks Bentley, Emmylou Harris, Chris Janson, Toby Keith, Lady Antebellum, Margo Price, Hank Williams Jr. and more.
9/8c Arrow (The CW)
As Arrow heads into the second half of its last season, Oliver and the rest of Team Arrow deal with the repercussions of Lyla's betrayal, and Laurel attempts to make amends. Speaking of which, the formally dead police captain, Quentin Lance, makes his return in what is sure to be another thrilling hour of television.
Wednesday, November 27
8/7c The Christmas Club (Hallmark)
Two busy strangers, Olivia Bennett and Edward Taylor, meet when they help an elderly woman find her lost Christmas savings. Thanks to fate and Christmas magic, they also find something they were both missing: true love. Based on the novel by Barbara Hinske. Starring Elizabeth Mitchell and Cameron Mathison.
8/7c A Charlie Brown Thanksgiving/This Is America, Charlie Brown: The Mayflower Voyagers (ABC)
Good ole Charlie Brown hosts an impromptu Thanksgiving dinner for his friends in this holiday classic, followed by "This Is America, Charlie Brown: The Mayflower Voyagers," which finds the Peanuts gang aboard the Mayflower in 1620 to give us an entertaining glimpse into history.
8/7c A Very Vintage Christmas (Lifetime)
The Christmas lights are up, and shoppers are flooding the quaint town of Mountain View, including one special store, Very Vintage Antiques. The shop's owner, Dodie (Tia Mowry-Hardrict), is a hopeless romantic and absolutely one of a kind, similar to the pieces in her shop.
When Dodie finds a hidden box containing an eclectic collection of mementos chronicling a timeless romantic union, she makes it her mission to deliver it to its rightful owner. Dodie manages to persuade the handsome new tenant, Edward (Jesse Hutch), at the listed address to help her with her search.
Will they find the true owner and true love on their adventure? A Very Vintage Christmas is produced by Brightlight Pictures and The Kaufman Company.
Thursday, November 28
Merry, Happy, Whatever (Netflix)
This new series is one of two that follows the Christmas holiday activities of one family. This one stars Dennis Quaid and Ashley Tisdale, while its competition, The Moodys, airs on FOX beginning December 4. We'll have a review of the dueling series, so you know where to invest your time next week.
Servant (Apple TV+)
This is hardy the festive series you expect to drop on Thanksgiving day, but that doesn't mean you won't enjoy it.
In this series from M. Night Shyamalan, a married couple suffers a tragedy from which one of them cannot recover, and a questionable decision to deal with it opens the door to a rather unsavory presence.
Servant stars Toby Kebbell, Lauren Ambrose, and Rupert Grint.
9/8c AM 93rd Annual Macy's Day Thanksgiving Day Parade (NBC)
Get ready to sing some Broadway tunes and Christmas classics as the parade barrels down the Manhattan streets with favorite balloons, festive floats, and marching bands.
12/11c National Dog Show Presented by Purina
The National Dog Show Presented by Purina® will be hosted by award-winning TV personality, author and Broadway star John O'Hurley ("Seinfeld," "Dancing with the Stars"), and expert analyst and American Kennel Club-licensed judge David Frei, who has officiated at dog shows worldwide.
NBC correspondent and sports broadcasting Hall of Famer Mary Carillo will report from inside the show ring, with former U.S. Olympic figure skaters Tara Lipinski and Johnny Weir offering behind-the-scenes access as backstage contributors.
A new American Kennel Club-sanctioned breed will be included in this year's competition, bringing the total recognized breeds to 193.
The Azawakh (hound group) is a loyal, independent, and deeply affectionate sighthound known for its short coat, long and lean appearance, and excellent companionship and guardianship. Since 2003, 46 new breeds have been introduced to the event.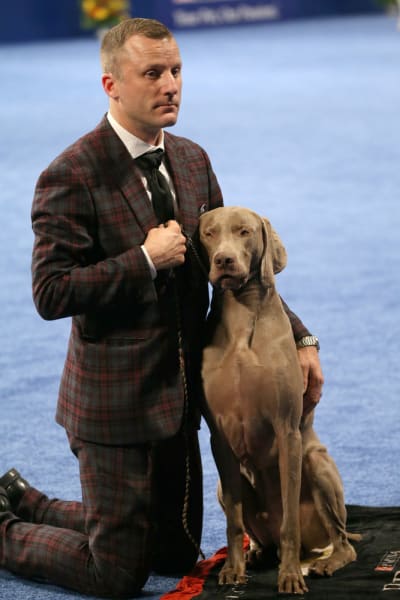 8/7c A Christmas Wish (Lifetime)
Every December in the small town of Ponchatoula, Louisiana, a wooden wishing box is placed in the park as a Christmas tradition. People write down their true heart's desire on a slip of paper and place it in the box in hopes that their wish will be granted.
After a night out together, Maddie (Megan Park) encourages her sister Faith (Hilarie Burton) to put a wish in the box - a wish to experience true love for the first time. Faith and Maddie are surprised the next day when she meets the very handsome and eligible Andrew (Cristian de la Fuente).
At first, Faith thinks that her Christmas wish has come true. But as Christmas nears, Faith begins to wonder if Andrew is really perfect for her, or if the wish is leading her to her best friend, Wyatt (Tyler Hilton).
Also starring Lee Norris, Antwon Tanner, Bruce MacVittie, Madeleine McGraw, Aidan McGraw, Willie Garson, Colin Fickes, Rhoda Griffis, Barbara Alyn Woods, and Ryan Cabrera.
8/7c The Wonderful World of Disney: Magical Holiday Celebration (ABC)
This magical celebration offers musical performances with Sting, Shaggy, Lindsey Stirling, Matthew Morrison, Andy Grammer, Ingrid Michaelson, Pentatoix and more.
Viewers will also get several Disney Parks sneak peeks, including a behind-the-scenes look into future attractions coming to Walt Disney World Resort in Florida and Disneyland Resort in California.
8/7c Christmas at the Plaza (Hallmark)
With Christmas approaching in New York City, Jessica, an archival historian enmeshed in a declining romantic relationship, is hired to create an exhibition honoring the history of Christmas at The Plaza Hotel. There, she meets Nick, a handsome decorator who's been commissioned to deck out the iconic landmark.
When they're paired together to prepare the exhibition, they wind up enjoying a host of holiday traditions together and find themselves falling for each other. Tensions soon rise as Jessica must figure out her romantic priorities and decide with whom she'll ultimately spend Christmas at The Plaza.
Starring Elizabeth Henstridge, Ryan Paevey, Bruce Davison and Julia Duffy.
Friday, November 29
Harley Quinn (DC Universe)
Harley Quinn has finally broken things off once and for all with the Joker and attempts to make it on her own as the criminal Queenpin of Gotham City in this half-hour adult animated action-comedy series.
The series features Harley Quinn, Poison Ivy and a whole cast of heroes and villains, old and new, from the DC Universe.
Kaley Cuoco is Harley Quinn, Lake Bell is Poison Ivy, Alan Tudyk is The Joker/Clayface, Jason Alexander is Sy Borgman, Wanda Sykes is Queen of Fables, Giancarlo Esposito is Lex Luthor, Natalie Morales is Louis Lane, Diedrich Bader is Batman, and Tony Hale is Dr. Psycho.
Ron Runches stars as King Shark, J.B. Smoove is Frank the Plant, and Jim Rash is The Riddler.
Titans (DC Universe)
One titan will fall. That much has been promised, but there's so much more at play.
What will become of Deathstroke? Will the team do battle with him? The best part of the episode, possibly the series, is Dick suiting up as Nightwing for the first time. It's been two seasons in the making!
8/7c Christmas in Evergreen: Tidings of Joy (Hallmark)
Alright, a couple of my favorites star in this Hallmark original Christmas flick.
As the town searches for a rumored Christmas Time Capsule, a skeptical writer arrives in Evergreen to get the story on the town's "too-good-to-be-true" Christmas-fever. Stars Maggie Lawson and Paul Greene.
8/7c Staging Christmas (Lifetime)
Lori (Soleil Moon Frye) stages homes for a living and her busiest season is Christmas!
Though she normally only stages homes that are for sale, she's intrigued when a wealthy widower named Everett (George Stults) asks her to stage his home for the holidays to cheer up his daughter, Maddie.
As Lori starts remaking Everett's home, she finds that Maddie isn't the only one in desperate need of the Christmas spirit. As Lori spends more and more time with Everett and Maddie, she starts to feel like part of the family.
While she was initially hired to simply stage the perfect Christmas in their house, she ends up creating it for the father and daughter in every way imaginable. 
Saturday, November 30
8/7c Christmas in Rome (Hallmark)
Yay! It's a new Christmas movie with one of our favorites, Lacey Chabert. She stars as Angela, an American tour guide in Rome who agrees to teach a culture-shocked businessman named Oliver (Sam Page) about the heart of Rome at Christmas.
In the process, both may find that Rome is where the heart is. Awwww.
9/8c Sense, Sensibility & Snowmen (HMM)
Lacey's competition is right over on Hallmark Movies & Mysteries when Christmas enthusiast party planners Ella and her sister Marianne clash with their client, Edward, a not-so-jolly toy company CEO.
What?? How can a toy CEO not understand the magic of Christmas?
When Calls the Heart's Erin Krakow and Killjoys' Luke Macfarlane star.
Carissa Pavlica is the managing editor and a staff writer and critic for TV Fanatic. She's a member of the Critic's Choice Association, enjoys mentoring writers, conversing with cats, and passionately discussing the nuances of television and film with anyone who will listen. Follow her on Twitter and email her here at TV Fanatic.