Thursdays 10:00 PM on CMT
If I Didn't Know Better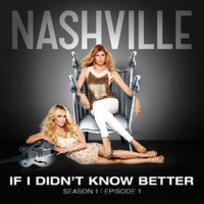 As Heard On:
I own you.

Layla
Nurse: Now don't be disappointed if you don't get very far. It's normal since you're doing this way ahead of schedule.
Juliette: Well the medical director doesn't seem to think it's too soon.
Nurse: Yeah, he's got all those degrees. I just work with people.