13 Bisexual TV Characters Who Deserve Your Attention

Yana Grebenyuk at . Updated at .
LGBTQ+ representation is scarce and bisexuality is just one of many groups where it can be hard to find a TV character that identifies as such.
But there are still wonderful queer characters being written on a wide range of shows, and some even get to be revealed or introduced as bisexual down the line.
Now bisexual characters aren't always labeled as such, sometimes we have to figure out the small hints that are slipped into the show or we need to go outside of the show, checking to see what the cast/crew are saying.
Below is a slideshow that combines cofirmed bisexual characters with a selection of TV characters that may be or should be labeled as such.
1. Clarke Griffin - The 100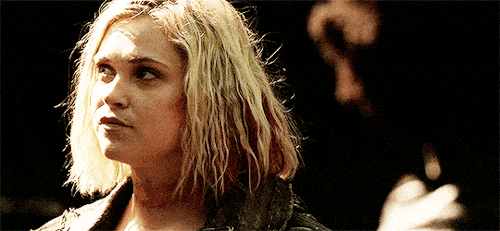 2. Rosa Diaz - Brooklyn Nine-Nine
3. Eretria - The Shannara Chronicles
4. Kat Edison - The Bold Type
5. Camille Engelson - Stitchers
6. Magnus Bane - Shadowhunters
7. Audrey Jensen - Scream
8. Amanita - Sense8
9. Eleanor Shellstrop - The Good Place
10. Ilana Wexler - Broad City
11. Sara Lance - DC Legends of Tomorrow
12. Darryl Whitefeather - Crazy Ex-Girlfriend
13. Toni Topaz - Riverdale
Wait! There's more! Just click "Next" below:
Next