It is hard to remember The 100 without Madi Griffin there to steal the show with all her wonderful scenes.
Having Madi is great because of the way she adds to the story individually, while at the same time also allowing Clarke to have this kind of love for her daughter that pushes her to do better.
Madi has been a source of humor, surprise, and excitement. But Madi is human and that means she ended up in situations that weren't as healthy too, like with the way Sheidheda was able to take over her mind during The 100 Season 6.
The 100: 31 Bellamy and Clarke Driven Season 6 Scenes That Were Misinterpreted
Through it all though, Madi has become an example of strength and of love saving the day when it really needs to.
Madi's love for Clarke is what saved the both of them and it is what will continue to bring their stories light.
Getting to collect a slideshow full of Madi moments worth appreciating was a truly fun job that serves as a reminder of how skilled Lola Flanery is in this role. It is also the perfect reminder that you can watch The 100 online while we wait for more Madi scenes next season.
1. Madi's Discovering the Power of a Delicious Cookie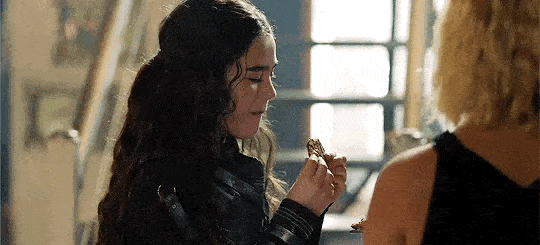 2. It's a Bird, It's a Plane, It's a Flying Madi
3. Madi's Summer Camp Adventure Diaries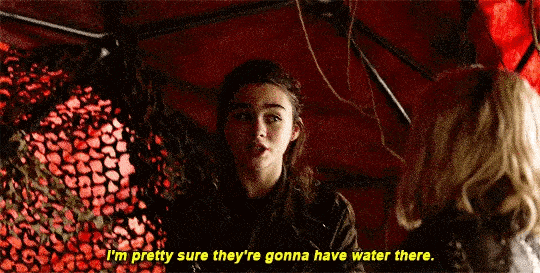 4. Madi and Diyoza's Growing Support System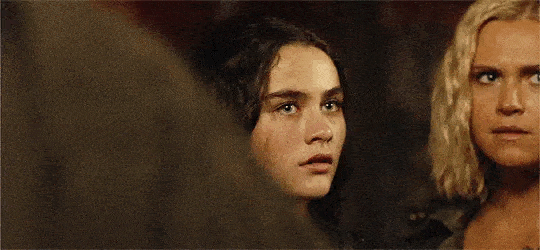 5. Bellamy and Madi Collectively Breaking Our Hearts
6. Madi Griffin: The Bellarke Whisperer
Wait! There's more Outstanding Madi-Focused Scenes from The 100! Just click "Next" below:
Next