Adam Rodriguez makes his entrance as Luke Alvez on the Criminal Minds premiere, "The Crimson King."
Do you think The Crimson King is the name of one of the 13 fugitives? I'm going all in and saying yes.
Of course, his arrival on Criminal Minds Season 12 Episode 1 feels bittersweet with all the backstage upheaval that came after the premiere was filmed.
Take a look through the photos and let us know your thoughts. The team looks good together so far, and there's more to come. Don't forget, you can watch Criminal Minds online to relive the old days.
1. Luke and Hotch Talk - Criminal Minds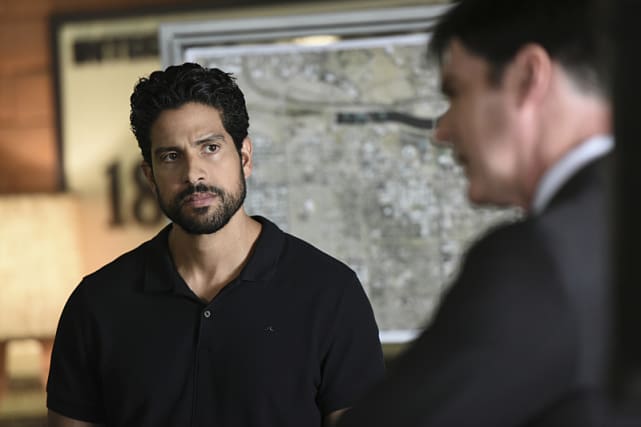 2. Getting the Job Done - Criminal Minds Season 12 Episode 1
3. Listening Intently - Criminal Minds Season 12 Episode 1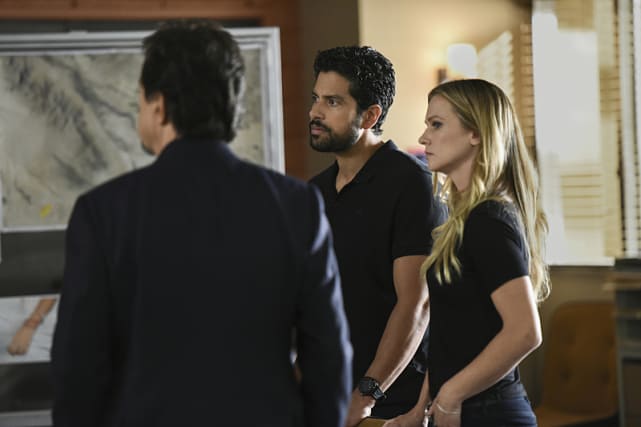 4. Catching Up - Criminal Minds Season 12 Episode 1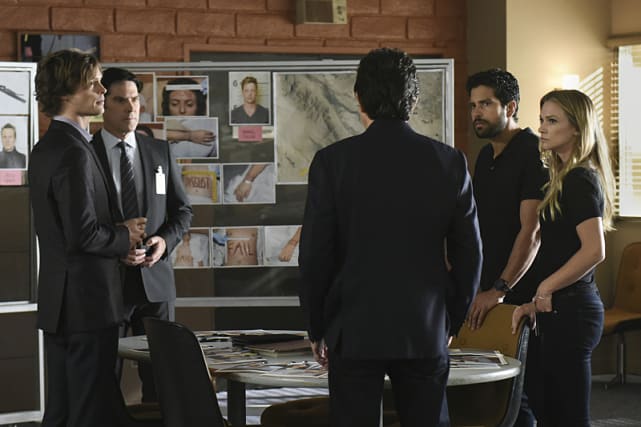 5. Tara on the Ready - Criminal Minds Season 12 Episode 1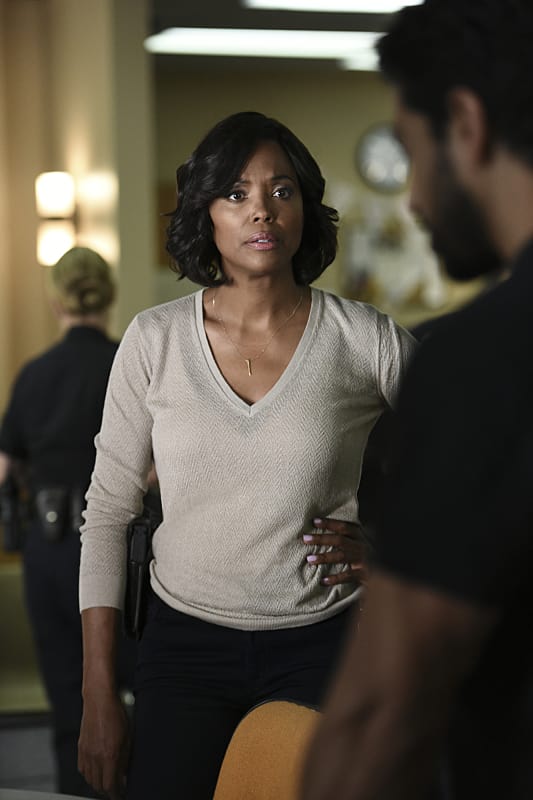 6. Luke Alvez - Criminal Minds Season 12 Episode 1
Wait! There's more Criminal Minds Photos from "The Crimson King"! Just click "Next" below:
Next