Game of Thrones Photos from "The Dance of Dragons"

Henry A. Otero at . Updated at .
Jon returns to The Wall, but not everyone is pleased to see him and the wildlings.
How will his brothers take the news the Night's King resurrected their dead for his army? Will they realize the White Walkers are a massive threat?
Elsewhere, Stannis is forced to rethink Melisandre's option regarding Shireen. Will he sacrifice his own daughter?
Arya is finally getting the hang of things, when a familiar face from her past throws her off her game. Speaking of games, Queen Daenerys officially reopens the fighting pits and witnesses the traditional event first hand.
Below are a few photos from Game of Thrones Season 5 Episode 9. You can also check out HBO's official teaser here.

1. Jon Returns to The Wall - Game of Thrones Season 5 Episode 9
2. Sam's Happy to See Jon - Game of Thrones Season 5 Episode 9
3. Melisandre is Patient - Game of Thrones Season 5 Episode 9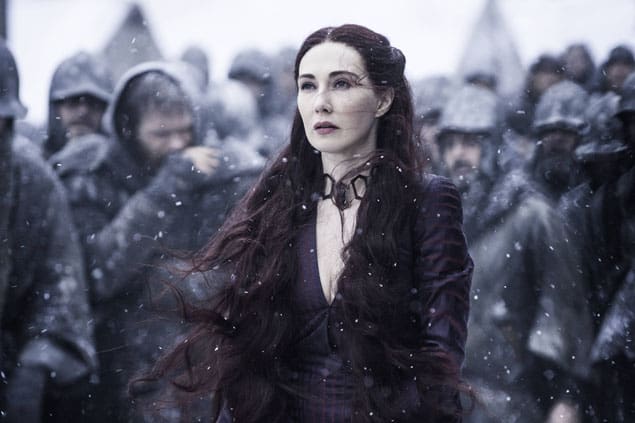 4. Shireen is in Danger - Game of Thrones Season 5 Episode 9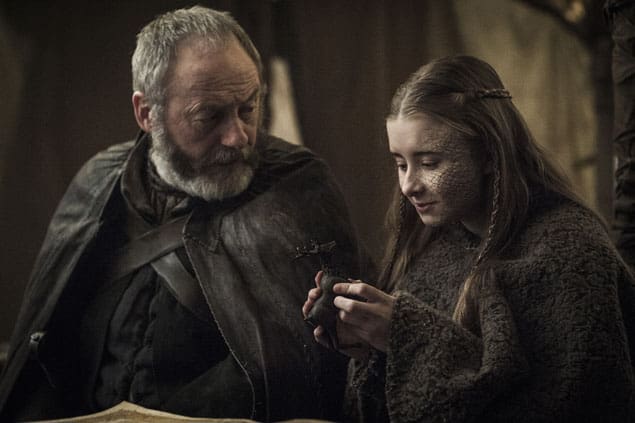 5. Hizdahr and Dany at the Pits - Game of Thrones Season 5 Episode 9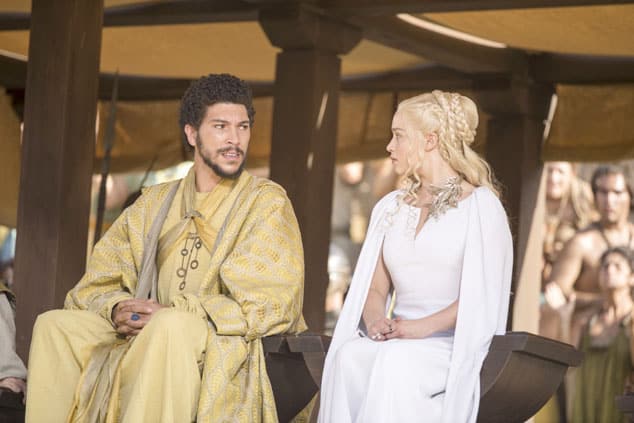 6. Arya Gets A Surprise - Game of Thrones Season 5 Episode 9
Wait! There's more Game of Thrones Photos from "The Dance of Dragons"! Just click "Next" below:
Next