Gotham is about to get more dark and treacherous than it's ever been, but we're going to have a new hero to help Jim protect the city.
Bruce begins his watch over Gotham on Gotham Season 4 Episode 1 as Jim tries to figure out whether Jonathan Crane is still alive. Meanwhile, Penguin opens his new Iceberg Lounge, and it looks like everyone is invited, including Selina!
Check out the pictures for "Pax Penguina" now and let us know your thoughts!
If you want a preview of the upcoming season, check out Gotham Season 4: Everything You Need to Know, and, remember, there's still time to catch up when you watch Gotham online!
1. Catwalk - Gotham Season 4 Episode 1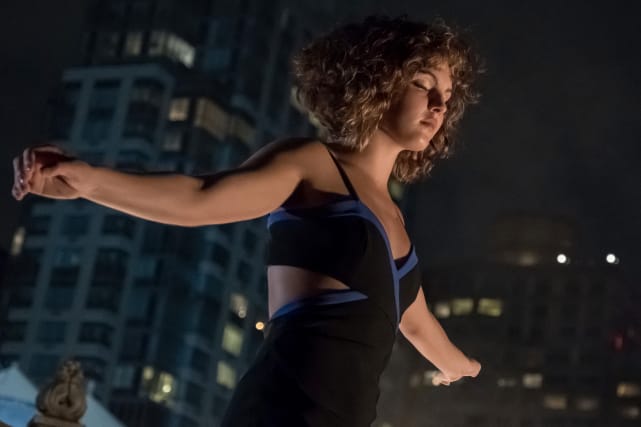 2. Bruce Admires Selina - Gotham Season 4 Episode 1
3. Destiny - Gotham Season 4 Episode 1
4. Bruce Can Balance Too - Gotham Season 4 Episode 1
5. A Beautiful Cat - Gotham Season 4 Episode 1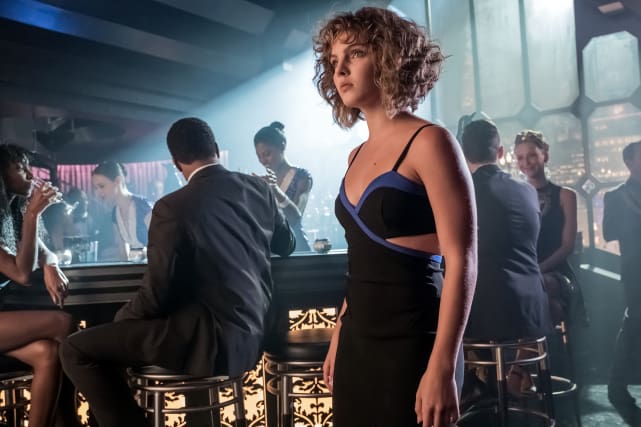 6. Three Dapper Guys - Gotham Season 4 Episode 1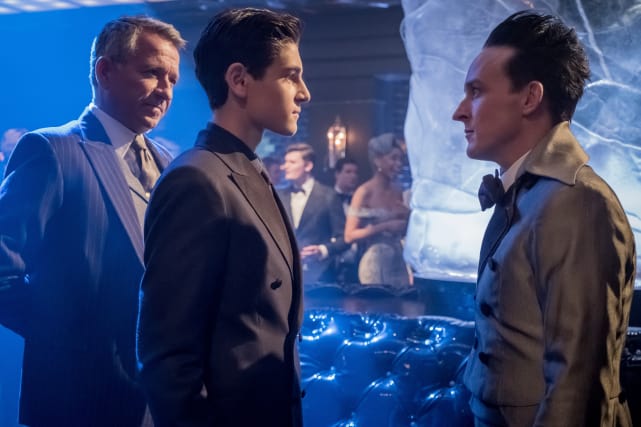 7. Picture, PIease! - Gotham Season 4 Episode 1
8. Jim vs. Penguin - Gotham Season 4 Episode 1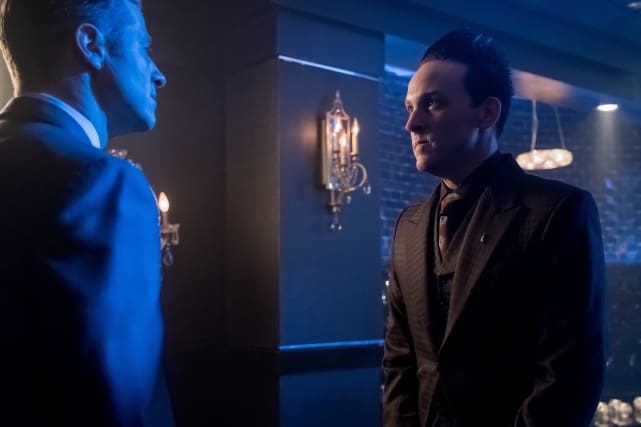 9. Perfect Partners - Gotham Season 4 Episode 1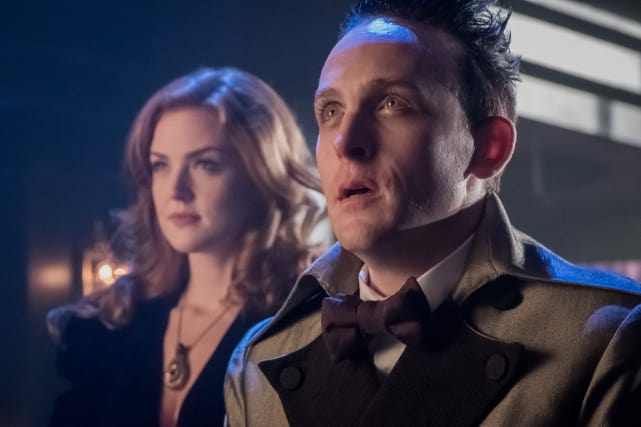 10. Baby Bruce No More - Gotham Season 4 Episode 1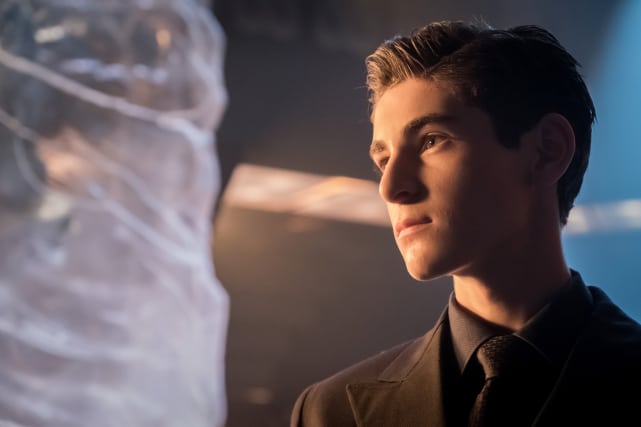 11. Admiration - Gotham Season 4 Episode 1
12. Ivy is Poison - Gotham Season 4 Episode 1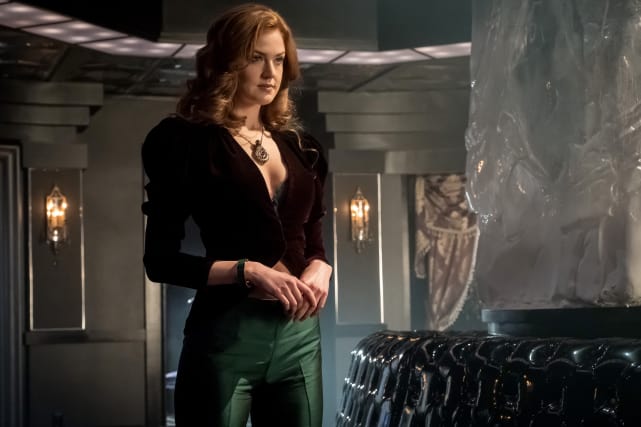 13. No More Questions - Gotham Season 4 Episode 1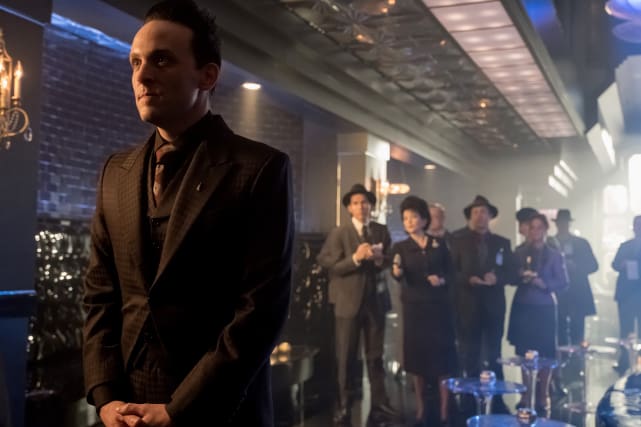 14. Opening Night - Gotham Season 4 Episode 1
15. Welcome - Gotham Season 4 Episode 1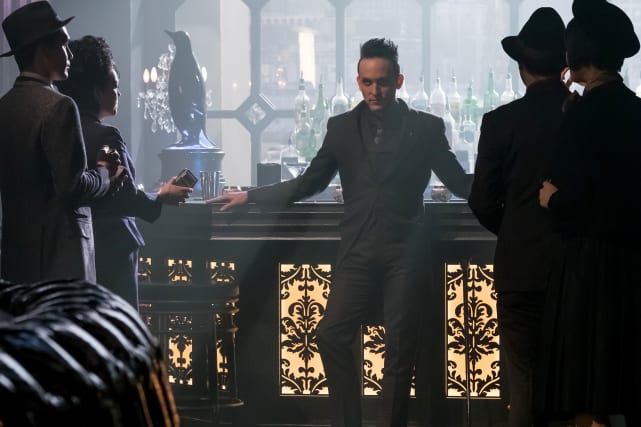 16. Eyes on You - Gotham Season 4 Episode 1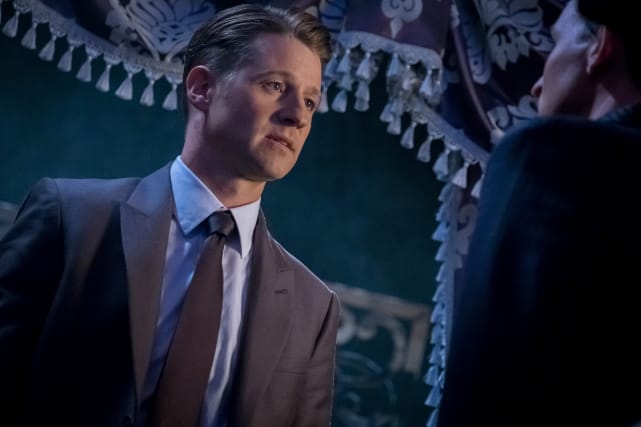 17. They're Back! - Gotham Season 4 Episode 1
18. Trying to Escape - Gotham Season 4 Episode 1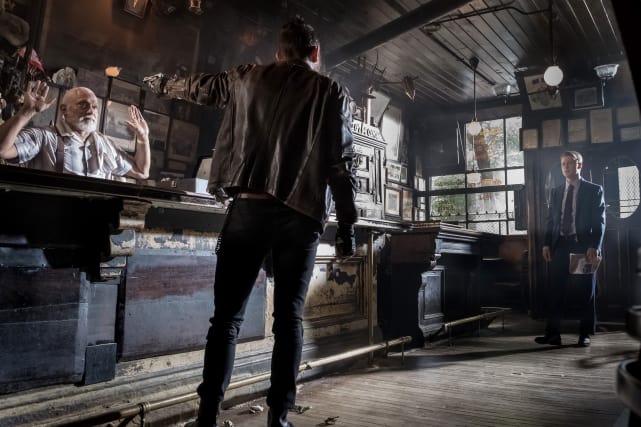 19. Always A Situation - Gotham Season 4 Episode 1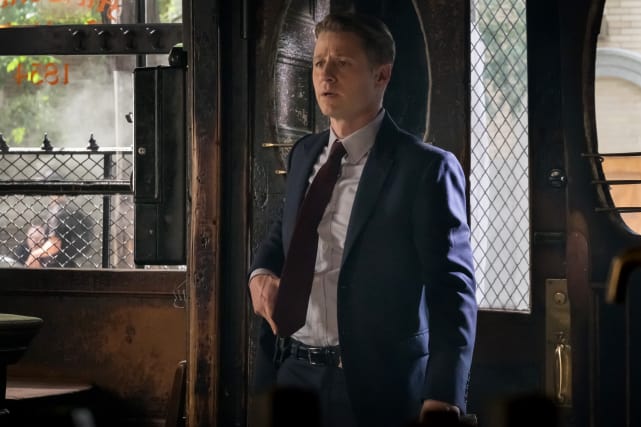 20. At Gunpoint - Gotham Season 4 Episode 1
Wait! There's more! Just click "Next" below:
Next