On Grey's Anatomy Season 13 Episode 20, Meredith channeled her inner MacGyver and performed brain surgery on the airplane from hell using a syringe, a plastic cup, and a straw. She also made peace with moving on from Derek, worked through her feelings for Riggs, and fought through her PTSD.
On Grey's Anatomy Season 13 Episode 21 Meredith will get recognition for her badassery. She and Nathan are in the spotlight when the hospital holds a press conference commemorating their heroism.
Nathan graciously gives Meredith most of the credit, and their closeness does not go unnoticed. Maggie figures out that the two of them are a couple, and we'll have to see how she reacts. The love triangle has finally come to an end, now that the truth is out.
Elsewhere, Bailey and April work together to reunite Richard and Catherine. Eliza and Arizona continue to get closer, and one of Alex's old patients returns to Grey Sloan Memorial.
Check out the photos below!
If you'd like to catch up on the best episode of the season and reminisce via flashbacks, you can watch Grey's Anatomy online right here via TV Fanatic.
1. Work Wife - Grey's Anatomy Season 13 Episode 21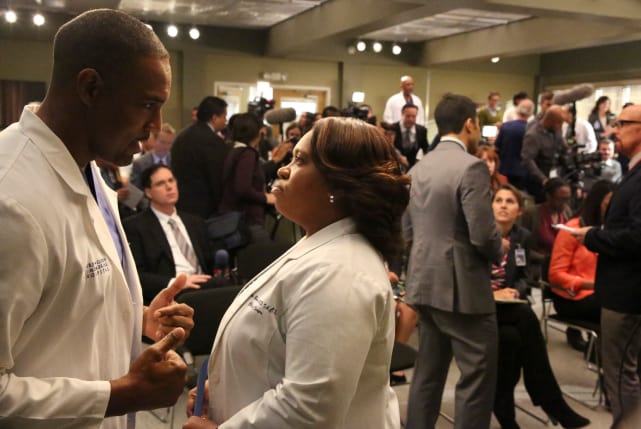 2. Undivided Attention - Grey's Anatomy Season 13 Episode 21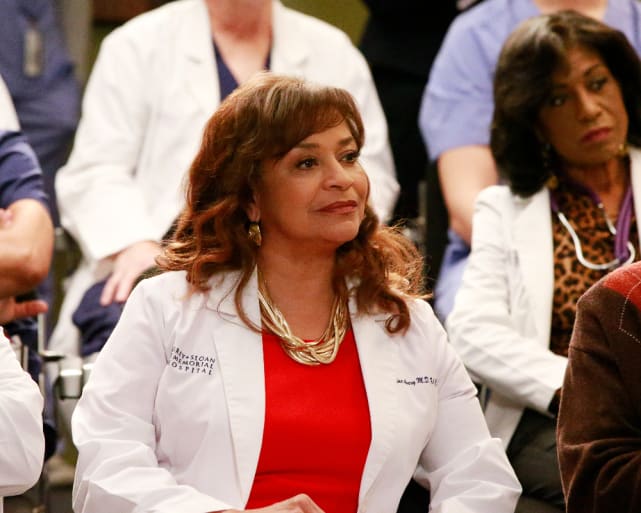 3. All Smiles - Grey's Anatomy Season 13 Episode 21
4. Say What? - Grey's Anatomy Season 13 Episode 21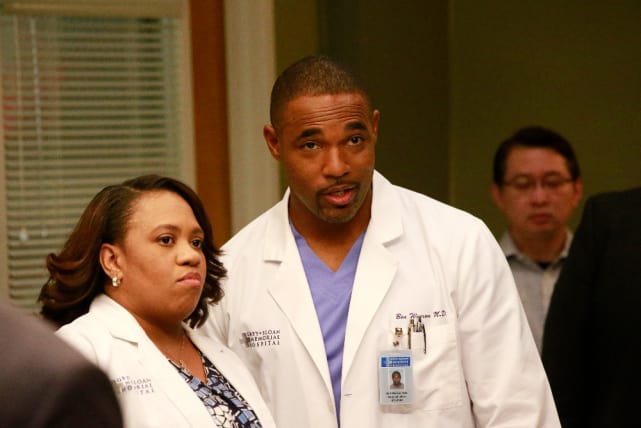 5. Rebellious Sister - Grey's Anatomy Season 13 Episode 21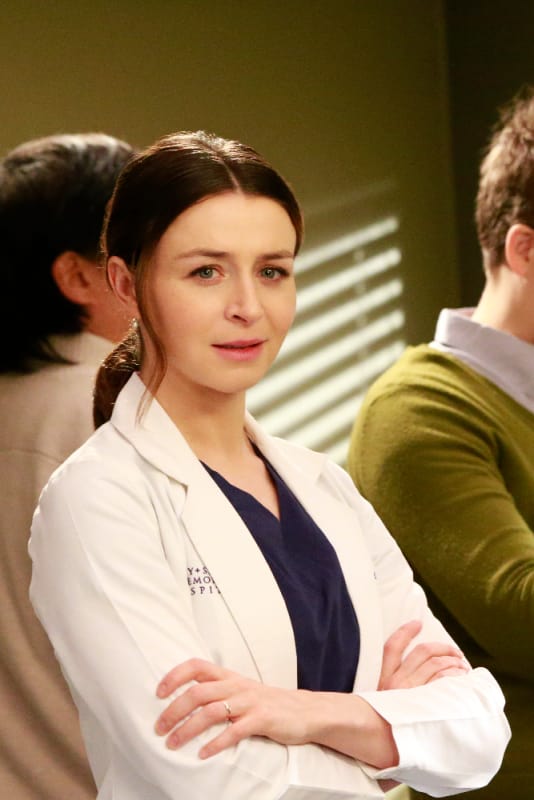 6. All Press Is Good Press - Grey's Anatomy Season 13 Episode 21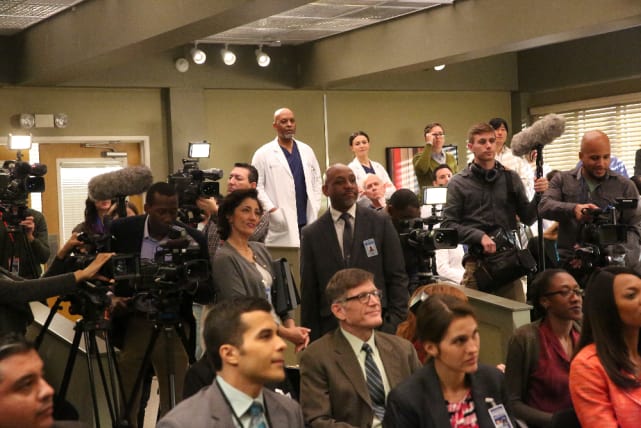 Wait! There's more Grey's Anatomy Photo Preview: Don't Stop Me Now! Just click "Next" below:
Next
Show:

Episode:

Related Photos:

Related Posts:

Created by:

Published: