Grey's Anatomy Photos From "Judgment Day"

Jasmine Blu at .
A hospital that blazes together, well, may go down in flames.
When one of their colleagues unknowingly shares what seems to be a bottomless tin of edibles, some of the doctors may not be their best selves during their presentations.
Count Grey's Anatomy Season 14 Episode 20 as the installment when some of them get high.
Check out the stills below and hit the comments. You can watch Grey's Anatomy online here via TV Fanatic!
1. It Was That Moment When Arizona Realized ... - Grey's Anatomy Season 14 Episode 20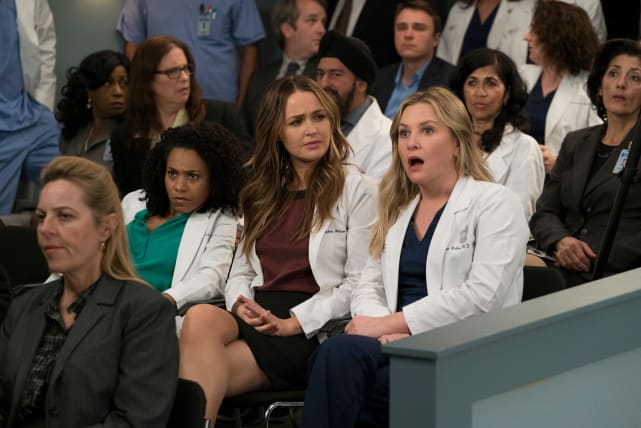 2. Arizona the Pusher - Grey's Anatomy Season 14 Episode 20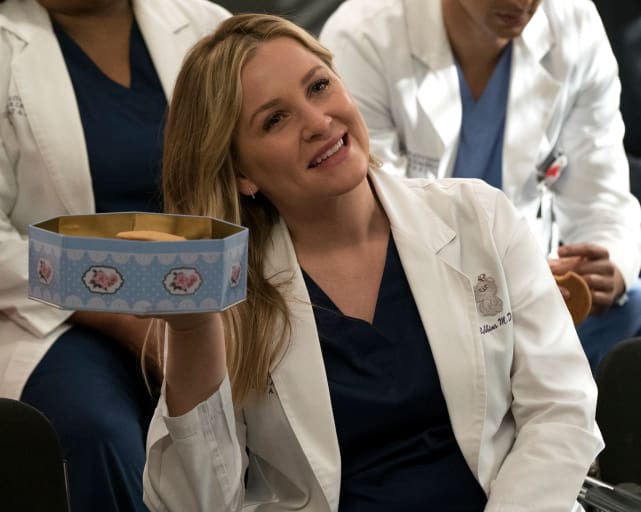 3. A Special Batch of Cookies - Grey's Anatomy Season 14 Episode 20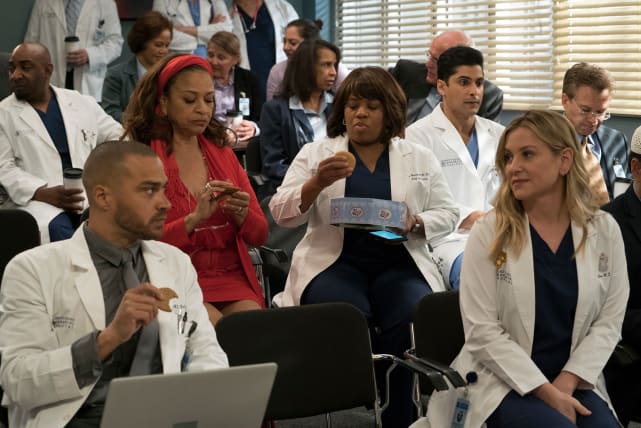 4. April the Judge - Grey's Anatomy Season 14 Episode 20
5. Secretive Catherine - Grey's Anatomy Season 14 Episode 20
6. Sweet-Tooth - Grey's Anatomy Season 14 Episode 20
7. Game Day for Jo - Grey's Anatomy Season 14 Episode 20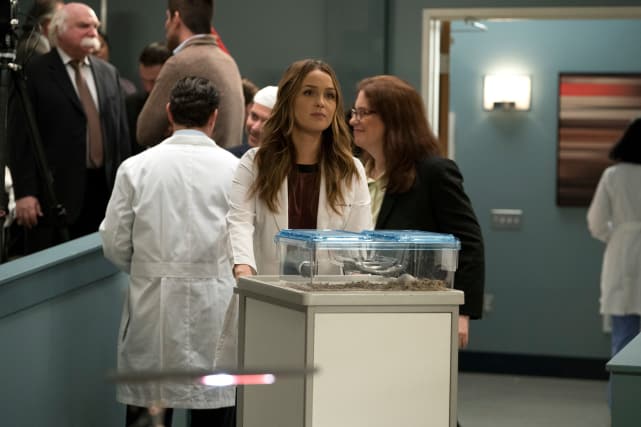 8. A Couple Who Munches Together - Grey's Anatomy Season 14 Episode 20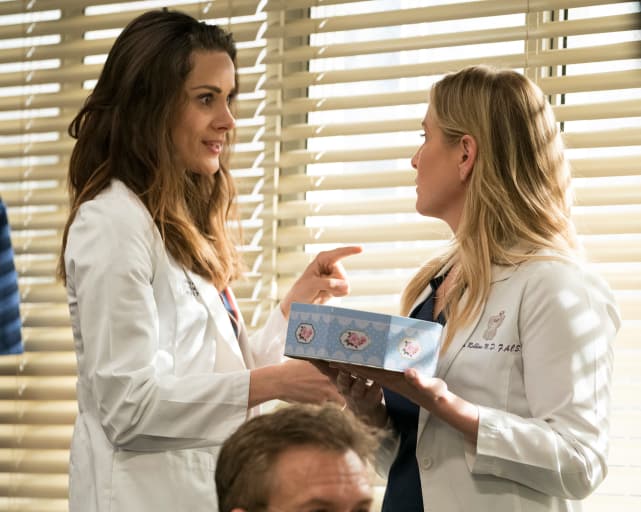 9. Cancer Pen - Grey's Anatomy Season 14 Episode 20
10. Cookie, Anyone? - Grey's Anatomy Season 14 Episode 20
11. Helicopter Mom - Grey's Anatomy Season 14 Episode 20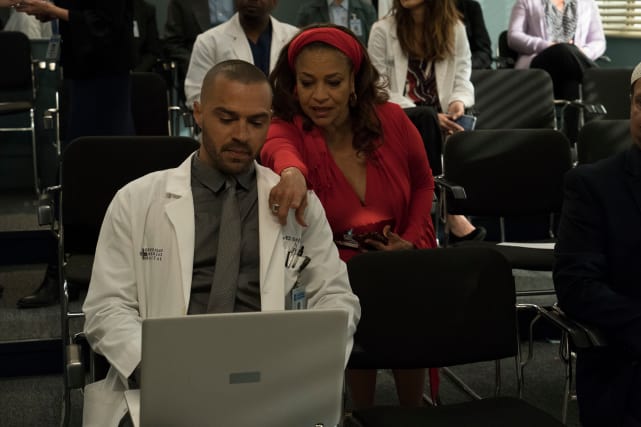 12. Judgy Judge - Grey's Anatomy Season 14 Episode 20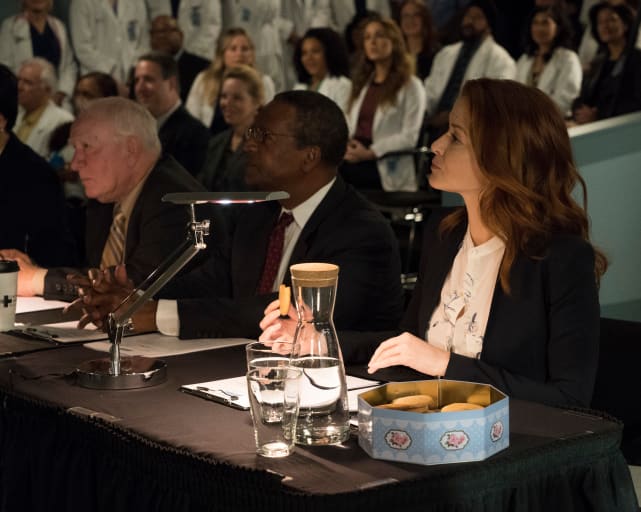 13. Supportive Colleagues - Grey's Anatomy Season 14 Episode 20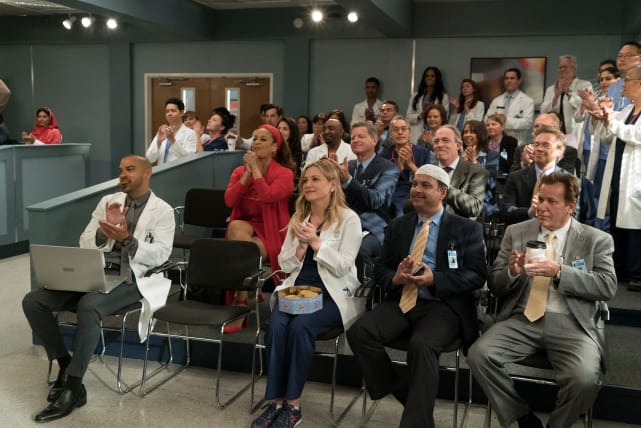 14. Oopsies! - Grey's Anatomy Season 14 Episode 20
15. Stoned Andrew - Grey's Anatomy Season 14 Episode 20
16. Chief, Always - Grey's Anatomy Season 14 Episode 20
17. Presentation Day Jitters - Grey's Anatomy Season 14 Episode 20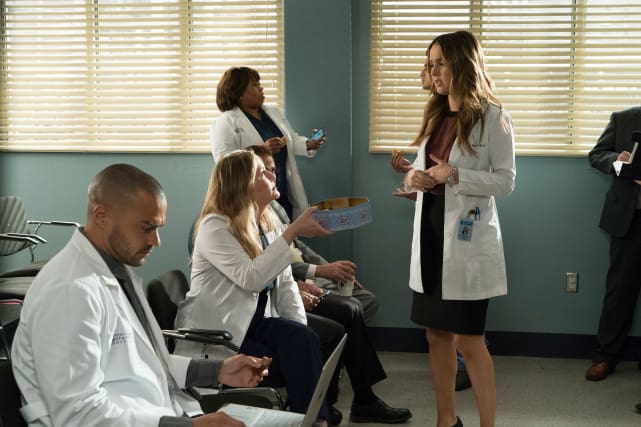 18. MerJo Nervous Laughter - Grey's Anatomy Season 14 Episode 20
19. Wishing Jackson Luck - Grey's Anatomy Season 14 Episode 20
20. Something is Off - Grey's Anatomy Season 14 Episode 20
21. Arizona's Faux Pas - Grey's Anatomy Season 14 Episode 20
22. Getting Baked with the Chief - Grey's Anatomy Season 14 Episode 20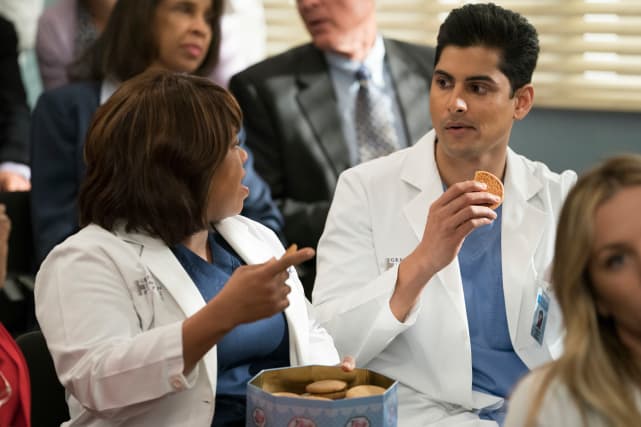 23. Between you and Me - Grey's Anatomy Season 14 Episode 20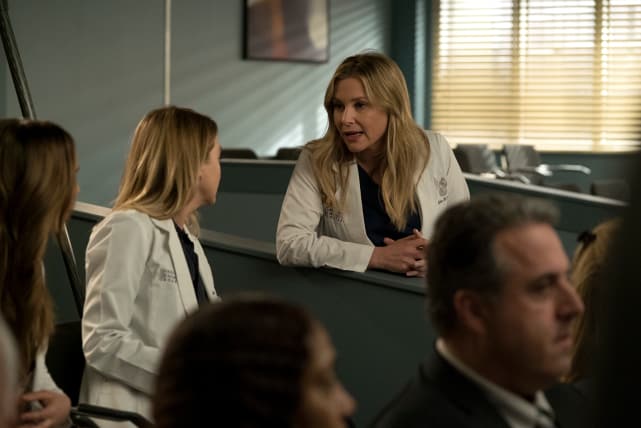 24. Proud Parental Figures - Grey's Anatomy Season 14 Episode 20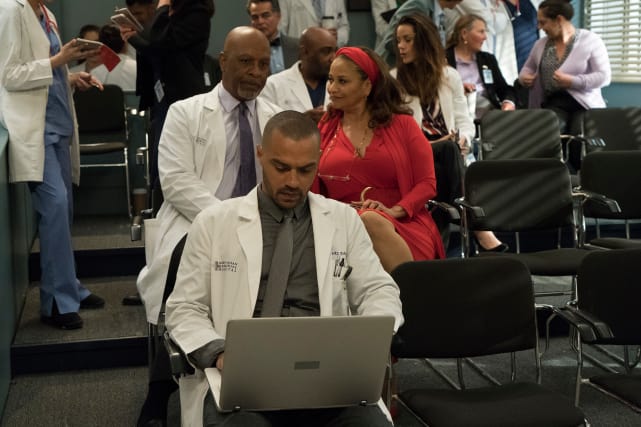 25. A Moment of Intimacy - Grey's Anatomy Season 14 Episode 20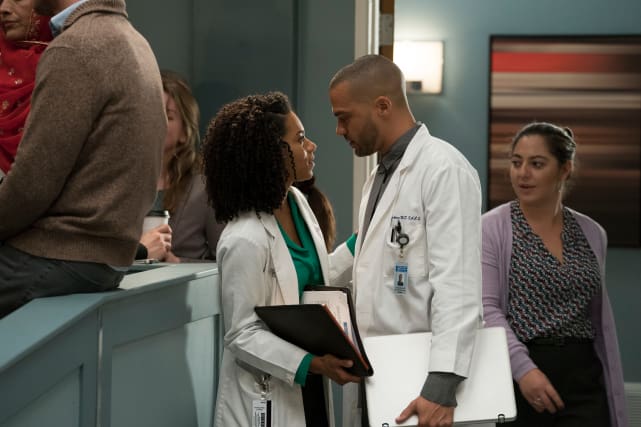 26. Supportive Couple - Grey's Anatomy Season 14 Episode 20
27. For Ollie - Grey's Anatomy Season 14 Episode 20
28. A Round of Applause - Grey's Anatomy Season 14 Episode 20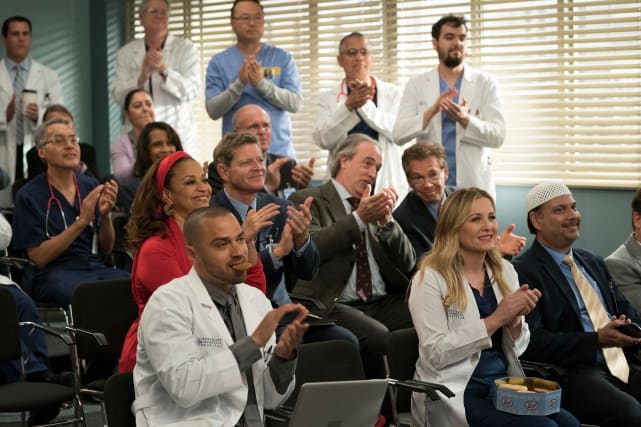 Wait! There's more! Just click "Next" below:
Next