How 17 Jewish TV Characters Might Spend the High Holidays
Leora W at .
Fall is not only a great time to be a TV Fanatic; it's a great time to be Jewish!
The Jewish Holiday Season is upon us. As we Jewish fans balance our overloaded DVRs and hectic holiday schedules, one cannot help but wonder how our favorite Jewish characters are spending the holidays. Are they praying in Shul, having elaborate family dinners, or is it just business as usual?
Jewish representation has evolved a great deal over the years. While jews themselves were always prominent in the entertainment business in America, significant Jewish characters and Jewish plots did not crop up until the 1970s.
Related: Enjoy UNLIMITED access to thousands of Movies and TV shows with Amazon Prime Video.
There was a lapse in the 1980s, but then the 1990s gave us Seinfeld, and the rest is history. Today shows like The Marvelous Mrs. Maisel and Broad City focus on Jewish characters, while other shows like Arrow have awesome and empowering characters who just happen to be Jewish.
There are all different kinds of Jews out there, and not all of them are very observant; many let holidays pass without acknowledgment. However, even for lapsed Jews, this time of year usually holds some significance.
Rosh Hashanah is the beginning of a New Year, a time for celebration and reflection; people go to shul and have large fests with there families.
Related: Explore Hundreds of Hours of Curated Historical Videos with History Vault via Prime Video Channels!
The following week, Yom Kippur is a day of Atonement for past sins; we fast from sunset to sundown the following day so we can focus on our prayers without the distraction of mortal pleasures.
Again, I ask the question, who our favorite characters celebrate, and in what ways do they honor their culture? Let's speculate together in this list of Jewish Characters and What They Are Doing This Holiday Season.
1. Miriam (Midge) Maisel -- The Marvelous Mrs. Maisel
2. Felicty Smoak -- Arrow

3. Rory Regan (Ragman) -- Arrow

4. Howard Wolowitz -- The Big Bang Theory
5. Abbi Abrams and Ilana Wexler -- Broad City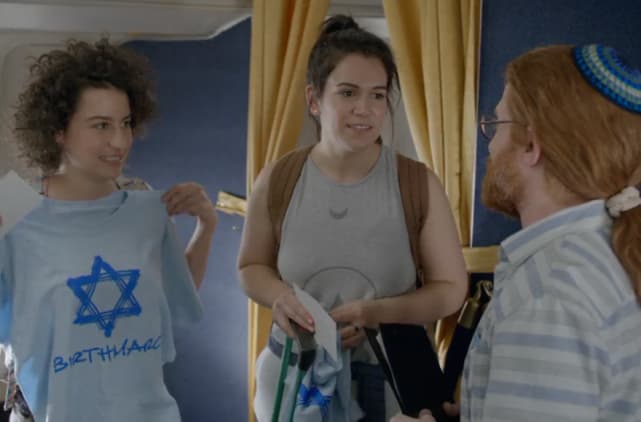 6. Schmidt -- New Girl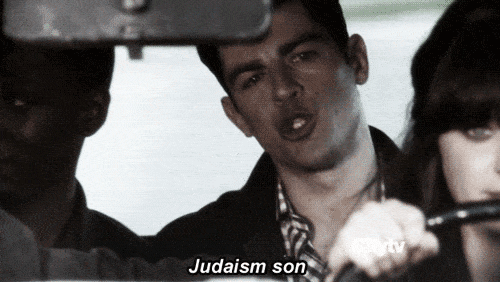 Wait! There's more How 17 Jewish TV Characters Might Spend the High Holidays! Just click "Next" below:
Next