This week, Dutch and John head to Leith to investigate a missing persons case.
A sex worker's taken out a warrant for her missing husband and asks Johnny to personally look into his disappearance. John figures this will be a piece of cake and convinces Dutch to take the gig. However, things soon get dangerous and someone even loses a body part.
John goes undercover and uses his charm to gather more intel, but finds himself in over his head. Elsewhere, D'avin needs to pass a psych eval to become a Killjoy. Will his battle-brain condition ruin his chances of joining the team?
Here are a few photos from Killjoys Season 1 Episode 3. Tune in Friday, July 3 to see what trouble the gang gets themselves into this time.
1. What Does She Know? - Killjoys Season 1 Episode 3
2. Johnny Makes A Friend - Killjoys Season 1 Episode 3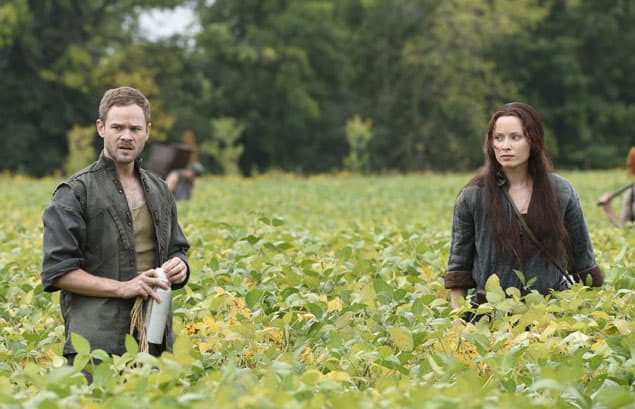 3. Listening In For A Lead - Killjoys Season 1 Episode 3
4. Turning on the Charm - Killjoys Season 1 Episode 3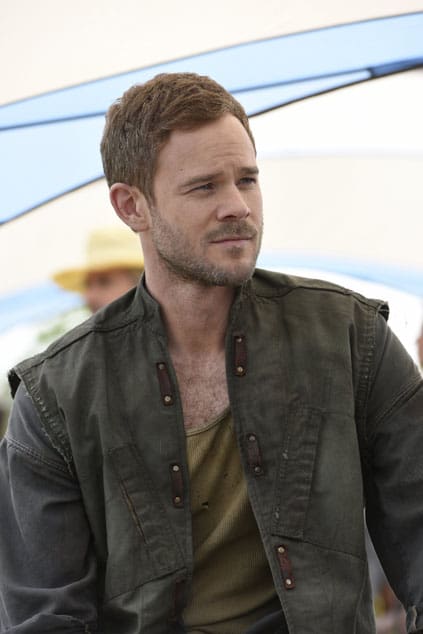 5. That Jaqobis Charisma - Killjoys Season 1 Episode 3
6. Dutch Says to Behave - Killjoys Season 1 Episode 3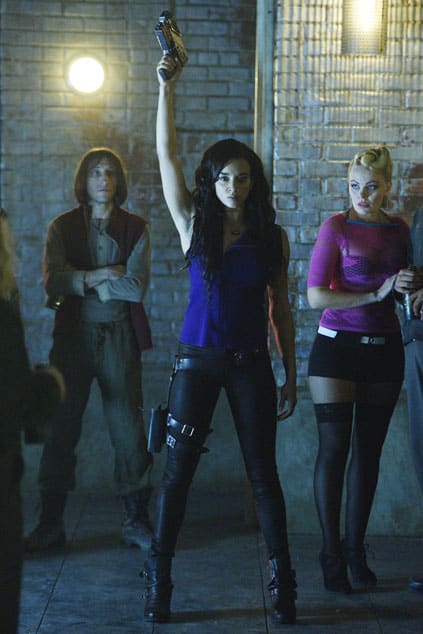 7. Dutch is Not Impressed - Killjoys Season 1 Episode 3
8. Amazingly Badass - Killjoys Season 1 Episode 3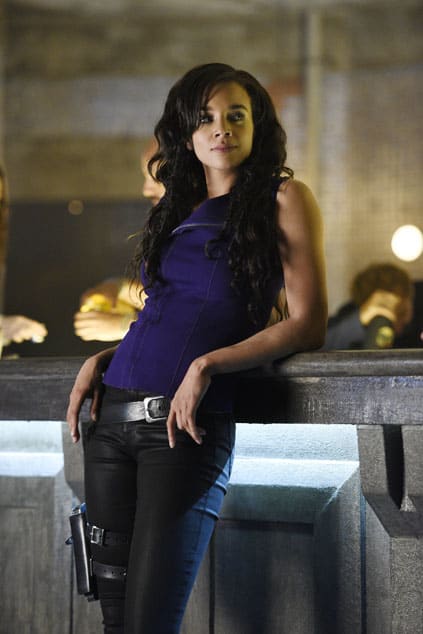 9. D'avin Sees Some Action - Killjoys Season 1 Episode 3
Wait! There's more! Just click "Next" below:
Next