This week we welcomed back Ray Donovan, Killjoys and Dark Matter.
We said goodbye to Game of Thrones and got the good news 12 Monkeys has been renewed for a third season.
Now, off with you. Read the quotes. Enjoy your three day weekend!!
1. Ray Donovan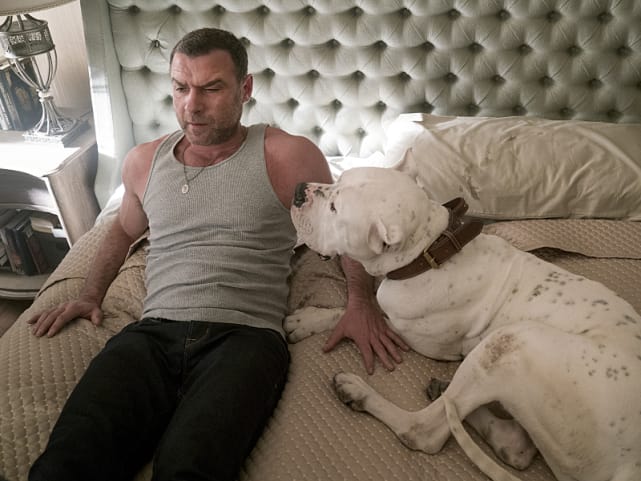 Abby: They want to cut my tits off.
Stranger: Excuse me?
Abby: I have breast cancer. They just told me. Stage 0. Have you ever heard of that? I mean Stage 0. Isn't everybody Stage 0?
2. Game of Thrones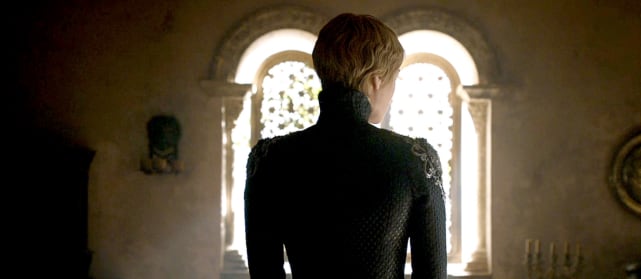 Tyrion Lannister, I name you hand of the Queen.


Daenerys
3. 12 Monkeys
Jennifer: Mayday, Mayday, terrorists have taken over the Nakatomi Building, Century City.
Cole: I don't know what that means.
Jennifer: It means McClane, that I know why you're here. They've got your machine and you want me and my daughters to be the cavalry.
Cole: Will you help?
Jennifer: Have I ever said no to you?
4. Preacher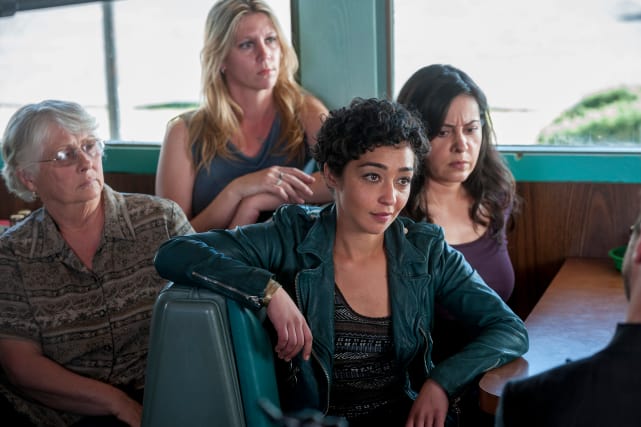 Jesse: Where exactly are you guys from?
DeBlanc: Exactly. We're from Heaven. Both of us.
5. BrainDead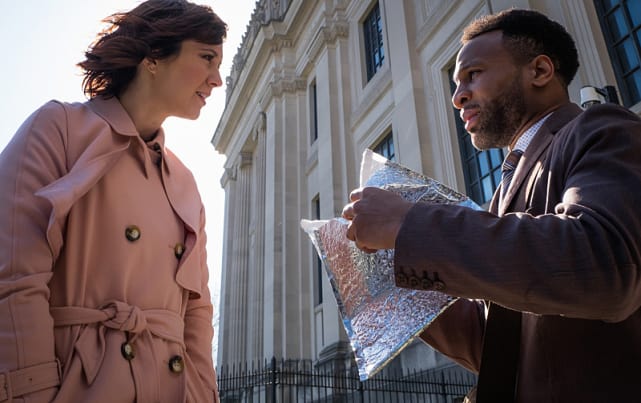 Stacy: He broke my heart. It was the worst night of my life. Why are you doing this to me?
Laurel: I just want to know that you remember.
Stacy: Why would I want to do that? Trump could be President.
6. Devious Maids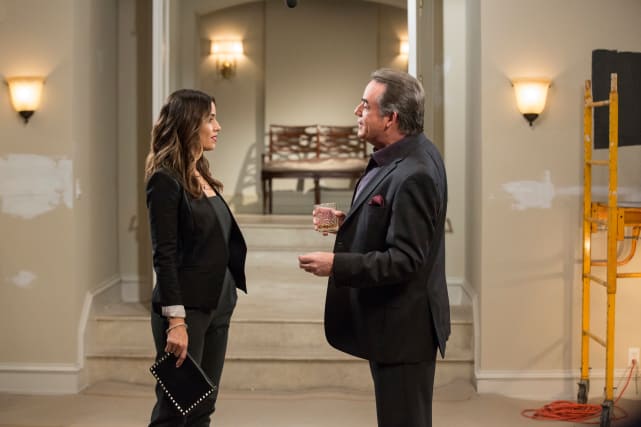 My doctor says its best to wake naturally from a Merlot and Ambien sleep.

Evelyn
7. Rizzoli & Isles
It's a long way from being mad at your mother to killing her. I should know.

Jane
8. The Fosters
Jude: So like am I the only one in this house not having sex?
Stef: You're 14!
9. Major Crimes
It wasn't ISIS at all. Just a regular sociopath, thought there are similarities.

Sharon
10. UnREAL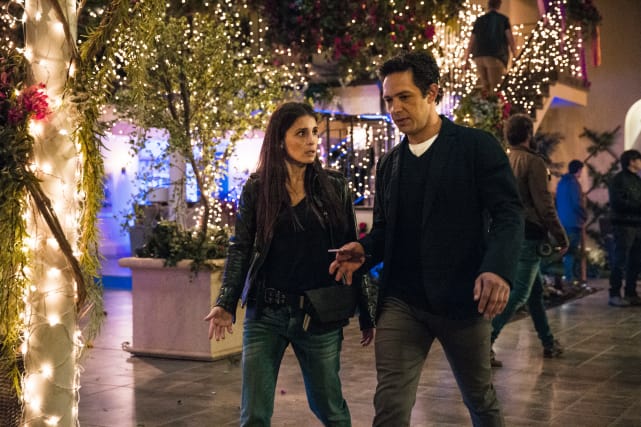 Rachel: Chet, why is there a baby here?
Chet: Bring your baby to work day.

11. Houdini & Doyle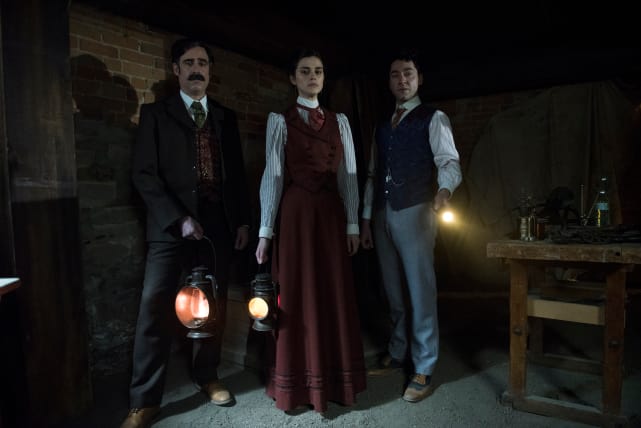 With the invention of the lightbulb I conquered the darkness; with the necrophone I shall conquer death.

Thomas Edison
12. Mistresses
Kate: Do I have to get out of my snuggie?
Harry: Is that what that is?
13. Orange is the New Black
I mean, maybe I am a racist. Maybe I'm just too stupid to know it, but shit, I am the friendliest racist that you are ever gonna meet, so can't we all just get along?

Judy
14. Zoo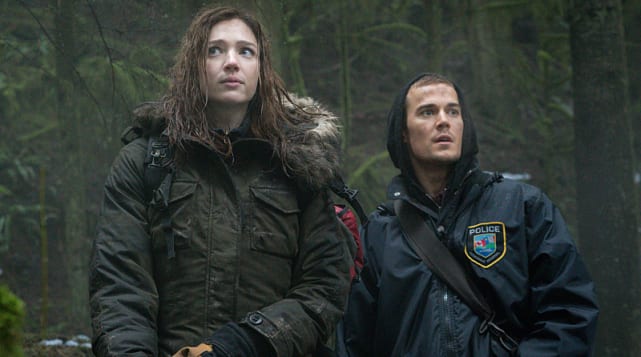 Mitch: Screw this. I think I should go check the bar.
Chloe: Why?
Mitch: I don't know. Wasn't alcohol invented for times like this?
15. Wayward Pines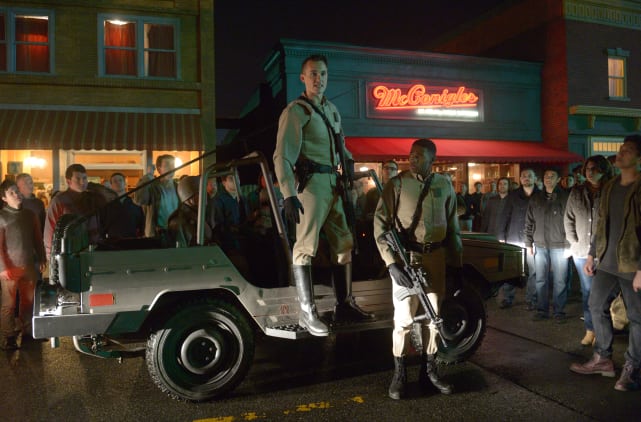 Kerry: How low are the supplies?
Theo: It's not an exaggeration to say that people could soon be dying of a sinus infection.
16. Animal Kingdom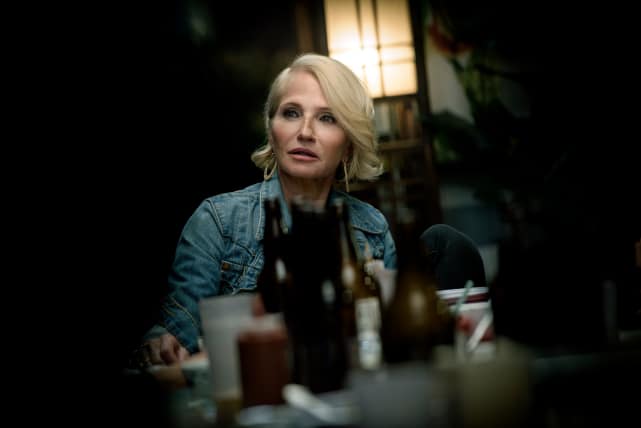 You are a good liar, kiddo. I didn't expect that.

Smurf
17. Feed the Beast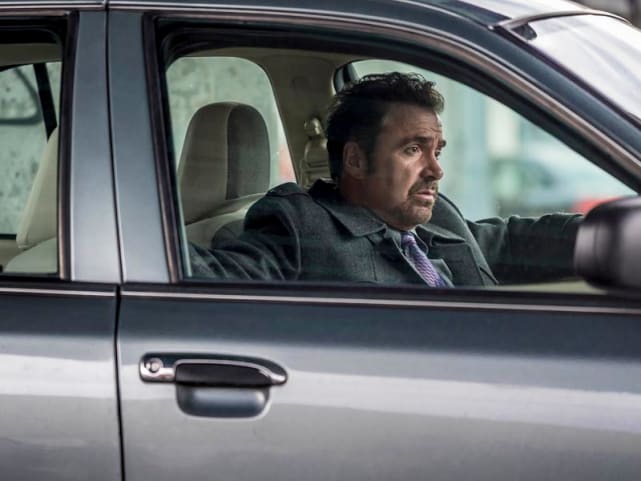 Pilar: How old are you?
Marisa: I'm none of your business years old.

18. Orange is the New Black (again)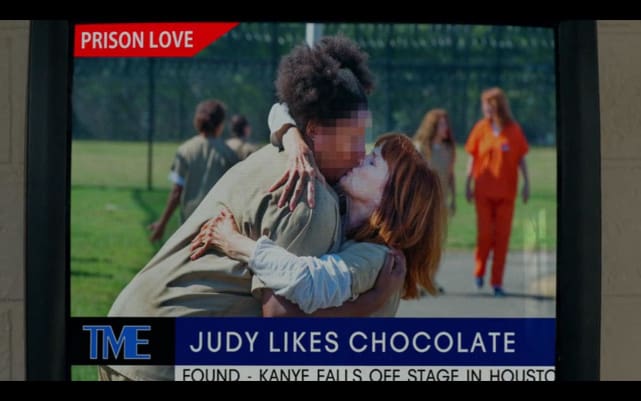 You know, if you're gonna poop in the shower, at least you could plan ahead. Like, do it in a shower cap, and take it with you after. Just common decency.

Lorna [to Angela]
19. American Gothic
My name is Jack Hawthorne and I'm going to talk about my grandpa. It's very sad that I'll never get to see him alive again. It's also sad that I'll never get to talk to him, hug him, or ask him advice. But I'm mostly sad because grandpa was cremated and I never got to see his decomposing body.

Jack
20. Royal Pains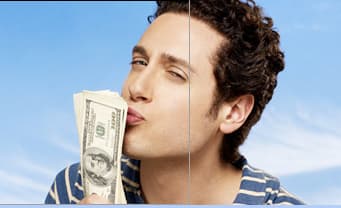 To my Dad, Eddie R. Lawson, the man who made me who I am, good and bad. The same hustle, the attraction to short cuts, the eye for a way in and up, but also the luck of finding people who love us for who we are and make us better men.

Evan
21. Killjoys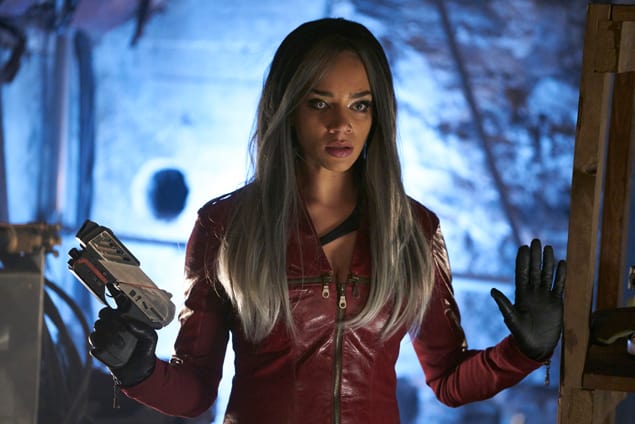 I'm not wearing my dying underwear today. You better get this box moving.

Pree
22. Dark Matter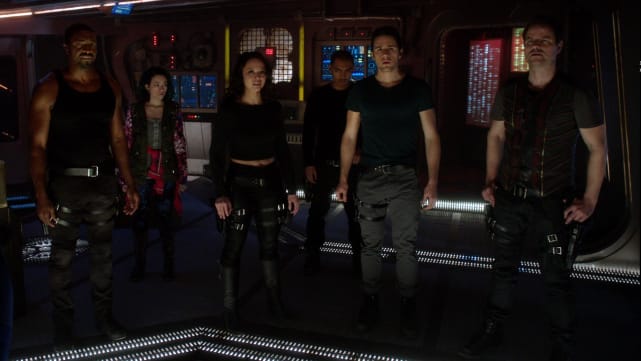 Nyx: Okay, okay, I'll come quietly. You don't have to use that thing on me.
Guard: You kidding? [shoots her with a stun gun] It's the highlight of my day.
Wait! There's more! Just click "Next" below:
Next