Scandal Photos From "Get Out of Jail, Free"
Miranda Wicker at . Updated at .
Cyrus Beene is back in the saddle on Scandal Season 5 Episode 6 and the Chief of Staff's first order of business is to do some serious damage control where the widespread news of Fitz' affair with Olivia is concerned.
His proposed solution? A quickie wedding. Fitz and Olivia should get married before the ink is dry on his divorce from Mellie. One of them is going to love that idea. The other? Maybe not.
Mellie, meanwhile, gets grilled by the Senate regarding the demise of her marriage and the team at OPA continue to defend Olivia. There's no news of Liz North and the epic meltdown she probably had upon hearing she'd been fired.
1. Mellie Testifies - Scandal Season 5 Episode 6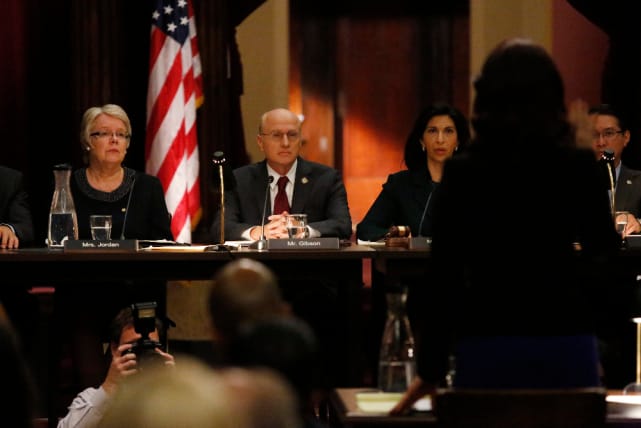 2. Scary Senators - Scandal Season 5 Episode 6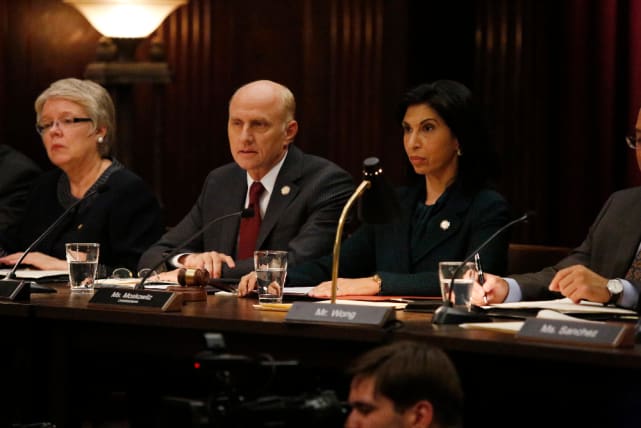 3. Quinn - Scandal Season 5 Episode 6
4. Strategy Time - Scandal Season 5 Episode 6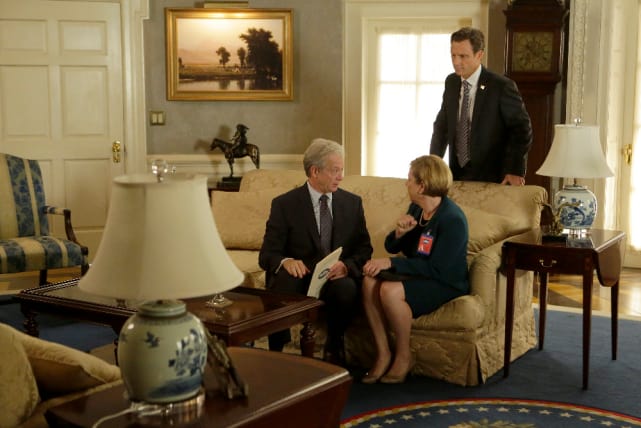 5. Teamwork - Scandal Season 5 Episode 6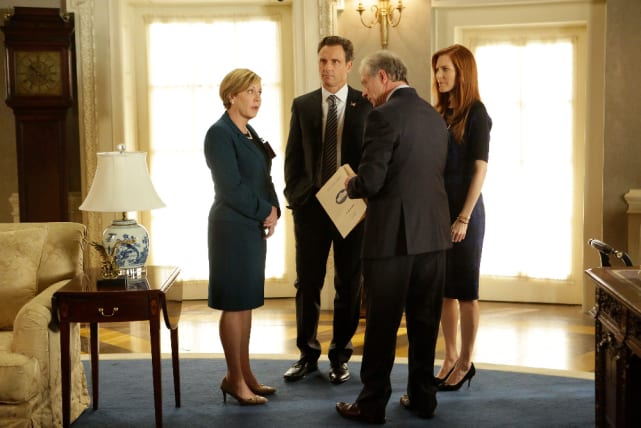 6. What's The Plan?- Scandal Season 5 Episode 6
7. Olitz... Forever? - Scandal Season 5 Episode 6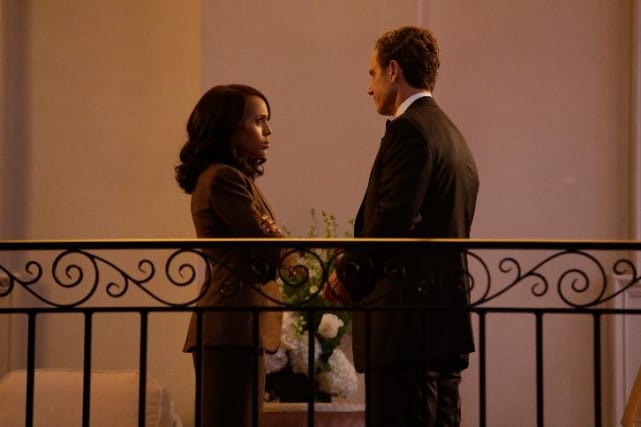 Wait! There's more! Just click "Next" below:
Next