The Magicians Photos from "Divine Elimination"

Mandy Treccia at .
The stage is set for battle magic.
Does Alice have what it takes to defeat the Beast once and for all on The Magicians Season 2 Episode 3 "Divine Elimination?"
We know she only gets one shot.
And that means things are guaranteed to go wrong.
Especially since the photos below make it seem like Julia meant it when she threatened to stop them.
Scroll through the photos and tell us what you think! Will Alice succeed?
If you need to catch up, you can watch The Magicians online any time!
1. Eliot holds court - The Magicians Season 2 Episode 3
2. Return to Fillory - The Magicians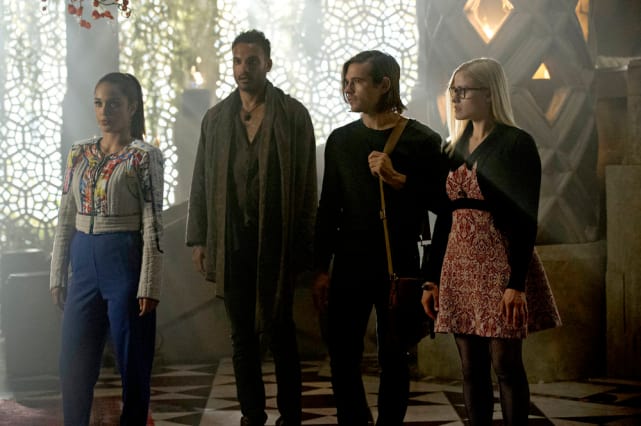 3. Fashion King - The Magicians Season 2 Episode 3
4. Rough landing? - The Magicians Season 2 Episode 3
5. Wait One Minute! - The Magicians Season 2 Episode 3
6. Royal Toast - The Magicians Season 2 Episode 3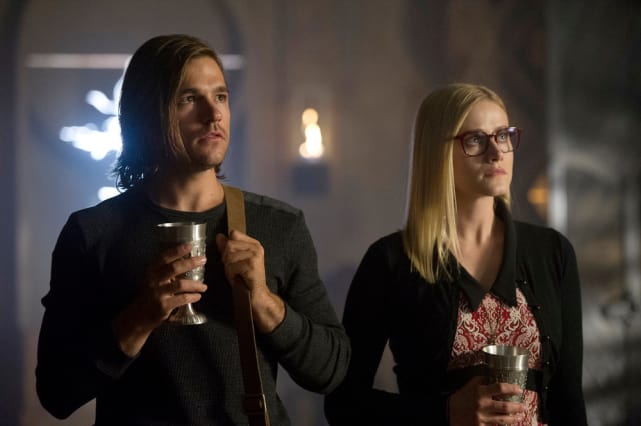 Wait! There's more The Magicians Photos from "Divine Elimination"! Just click "Next" below:
Next