A Million Little Things Promo: I Dare You to Live!

Jasmine Blu at .
If anyone thought for a moment that Gary would give up on convincing Maggie to try Chemo again, then A Million Little Things Season 1 Episode 7 proves otherwise. 
Gary agreed to support Maggie after he lost the basketball game that served as a game for her life, but this time, the quirky couple is playing a game of dares, and Gary dares Maggie to go to Chemo. 
Maggie had to know that Gary wouldn't give up so easily, and it's possible that she doesn't want him to give up on her just yet. Will he ever be able to convince her to fight for her life again? 

Related: YOU Season 1 Episode 9 Review: Candace
In addition to keeping Maggie's secret and being a support to Maggie, Gary is once again playing personal cheerleader to Eddie. 
Eddie has a lot of things going on in his life at that moment, but he keeps coming dangerously close to breaking his sobriety.
By the grace of Theo and Gary, Eddie hasn't taken a drink yet, but it's only a matter of time.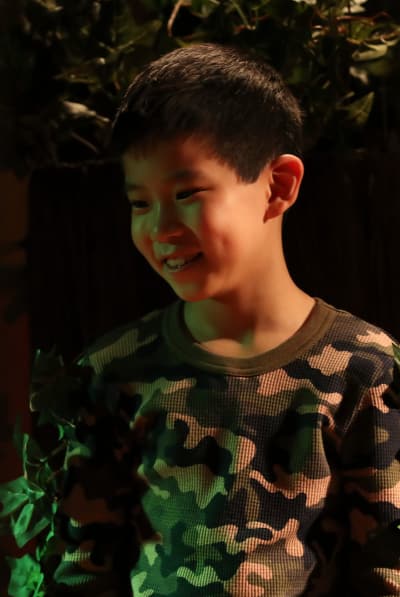 One of the things that may drive him closer to drinking is the complicated situation he's in with Delilah.
They agreed to keep the secret that he is the baby's father, but what good is keeping that secret if he's the one taking her to get a sonogram? 
Eddie and Delilah are confounding, and they won't stop being that way for a while, from the looks of it. Hang in there, AMLT Fanatics! 
Related: Get Comic Con HQ via Prime Video Channels to Stream Original Series, Past Comic-Con Panels & More!
Meanwhile, Regina is processing the news after Rome broke down and confirmed the truth. She is put in charge of him and his affairs and decisions. 
It's a lot for Regina to realize she doesn't know as much about her husband as she believed. On the other hand, Rome recognizes his issues and states that he wants to live. 
It'll be a long battle for these two, but they can get through it together. 
Check out the promo below! Also, you can watch A Million Little Things online via TV Fanatic!