American Horror Story Promo: Meet Michael's New Allies!
Paul Dailly at .
Michael is having an identity crisis. 
On the official teaser for American Horror Story Season 8 Episode 8, the villain has no idea how to use his powers for death and destruction.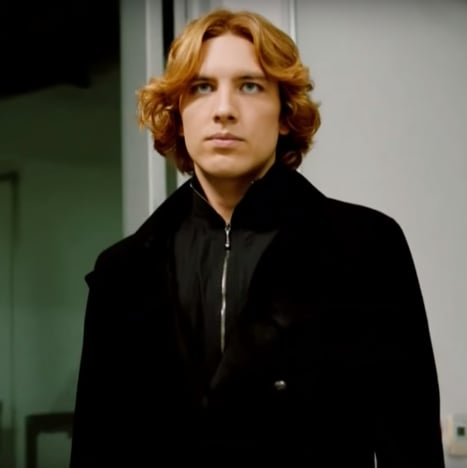 Working with the Satan worshippers, he strives to find a way to achieve world domination, but he also recognizes that it's not going to be an easy task. 
Armed with two new aides, he sets out on another mission of self-discovery to fully understand how he can be the one to bring the long winter. 
Related: American Horror Story Season 8 Episode 6 Review: Return to Murder House
But Cordelia is not about to let his crimes go unpunished, and she indulges in a shouting match with him when he realizes Miss Mead, Ariel, and Baldwin have been burned at the stake. 
If you watch American Horror Story online, you know that Miss Mead is back in the land of the living after the world ends thanks to a new body.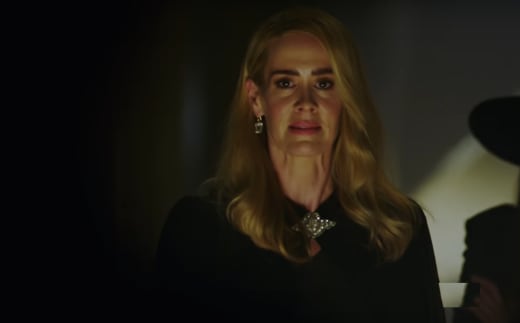 Whether we will witness her being brought back from the dead on "Sojourn," we have no idea, but it is poised to be another installment that gets us closer to the final battle. 
Rumors are continuing to swirl that Mallory will be the one to face off against Michael in the end because, well, her powers seem to be growing on a daily basis. 
As always, we'll need to tune in to watch the episode in its entirety to find out how it all plays out!
What are your thoughts on the latest preview? 
Hit the comments below. 
American Horror Story continues Wednesday on FX!