Criminal Minds Sneak Peek: It Sounds Kinda Supernatural!

Carissa Pavlica at .
Calling all fans of the supernatural!
The case on Criminal Minds Season 14 Episode 14 needs your expertise.
Is it witchcraft or demonic possession at foot? It's probably unlikely, but it is "Sick and Evil."
In the exclusive clip below, you'll find out what clues Tara and JJ have rounded up to assist in the BAU profile.
It doesn't take more than the method of killing, some salt tossed around and the mention of burning sage for Prentiss to declare she has the profile by the bag.
Related: Criminal Minds Renewed for 15th and Final Season!
If you are a fan of shows like Supernatural, you know a salt circle and burning sage can come in pretty handy.
OK, maybe you have to watch Charmed to get into the sage, but you get the idea.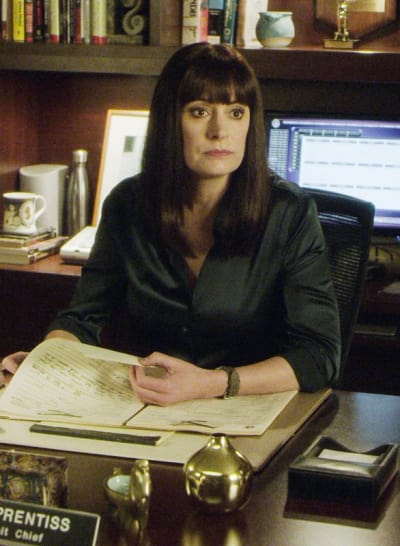 It is a job for the best, though, when two women are overcome, stabbed 22 times in the gut and then treated to the salt and sage.
Would you guess a haunted house or two might be in the picture, too?
Related: Get CBS All Access via Prime Video Channels for Hit Shows, Exclusive Originals & Live TV!
If so, you win even more points for your love of crime dramas and metaphysical mysteries.
The BAU hasn't been 100% effective of late, so will they catch a killer or not?
You'll have to tune in to find out exactly what is ahead on what sounds like a thrilling episode of Criminal Minds Season 14.
But until then, you can watch the exclusive clip below to get a feel for how the team deals with a potential ghostly presence.
Start placing your bets on what characteristics will connect the latest crimes and the unsub!
For more the annals of this crack team, you can watch Criminal Minds online.