Criminal Minds Season 14 Episode 14 Review: Sick and Evil
Dale McGarrigle at . Updated at .
Spirits exist inside everyone.
"Everyone gets haunted by someone or something" was the not-too-subtle theme of Criminal Minds Season 14 Episode 14.
The main person in the BAU who gets haunted is David Rossi. He can't let go of Everett Lynch, the chameleonic con man who got away on Criminal Minds Season 14 Episode 13.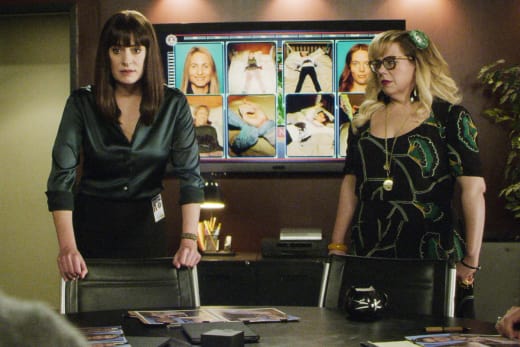 Since Rossi is soon to get remarried to the lovely Krystall, he really needs to let this go. Everett is supposed to be lurking in the background for much of next season as well, so a mention or two an episode should be sufficient. Not full-blown brooding.
Happy thoughts, David! Happy thoughts!
Related: Criminal Minds Season 14 Episode 13 Review: Chameleon
I understand that obsession is part of the toolkit of any profiler, who has to be able to get inside the head of the unsub. The key is not to let the unsub get inside of their heads.
That's what seemed to have happened with Rossi. Prentiss bluntly pointed out to him to trust the process. Everett isn't the first unsub to get away, he won't be the last, and most end up captured. 
Rossi could follow Reid's lead and find something else to preoccupy him. Like, I don't know, help plan the wedding he initiated. I bet Krystall would appreciate that.
Another option would be to say screw it, marry Krystall, then write a book a year to keep them in the pleasures of life: good food and drink, classic jazz, travel. The opposite of dealing with the dark side of humanity.
Related: Watch Criminal Minds Online: Season 14 Episode 13
And that may ultimately happen, but not until after Criminal Minds Season 15, following Lynch's capture. But Rossi is still likely to be the last person out the door. He was there at the beginning; he'll be there at the end.
So what's an obsessive profiler to do to distract himself? How about traveling to a small Maine mill town to solve some freaky stabbing murders?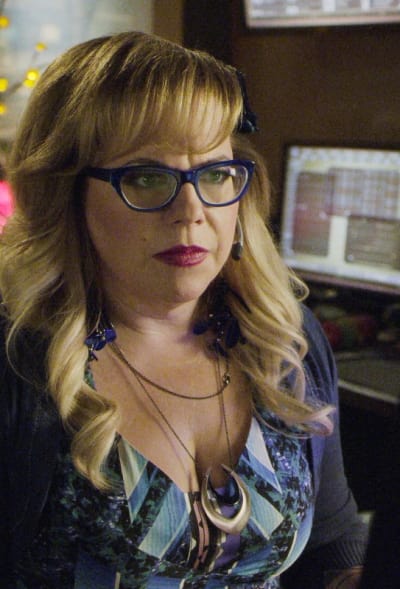 It was another Rossi episode, because, well, Dave's dealing with some shit. 
Never mind that anyone could have gotten jumped and overpowered. Granted, it would have been less likely with Alvez or Simmons, but still. Crazy could have won out.
Related: 12 of the Worst Plot Twists
With Rossi about to enter an exciting new phase of his life, he's naturally feeling his mortality. And he's pissed because of the close call. So he's going to analyze the hell out of it.
Anyway, it was an interesting wrinkle to have an unsub trying to cleanse supposedly haunted houses by killing the residents "infecting" them with multiple stab wounds.
Yeah, that's a clear signal of an off-balance individual. Like, say, someone who had gone off her meds.
Courtney made a good early sign of being the unsub. After all, she did that reliable unsub trick of inserting herself into the investigation. Also, she was something of an expert about the haunted houses in the area.
Related: Get CBS All Access via Amazon Channels for Hit Shows, Exclusive Originals & Live TV!
Then there was the whole thing with getting caught bloody-handed. Talk about your red herring.
It was a case of being in the wrong person at the wrong time. Rossi interrogated her but recognized another haunted soul. What an example of parallel storytelling.
It didn't hurt that the only witness testified that when the unsub conveniently took off her mask still inside the house, she was a woman but not Courtney. Then Courtney immediately came to Rossi's aid, giving him a list of potential suspects. So she was proven odd but helpful.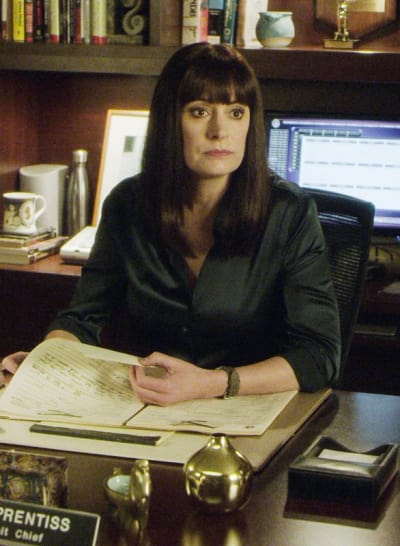 And dumb. Let's not forget dumb.
Shortly after being told that those with a high level of interest in the paranormal are suspects, she went on a field trip to an abandoned home with one such investigator.
When the proper course of action was to stay away until the unsub was caught, she acted like a fangirl and went along with Stephanie, like it was a badge of honor.
When do you suppose she thought better of that, when Stephanie's knife flew by her head or when she saw Patrick dead on the ground? Either one should have been a ruh-roh moment.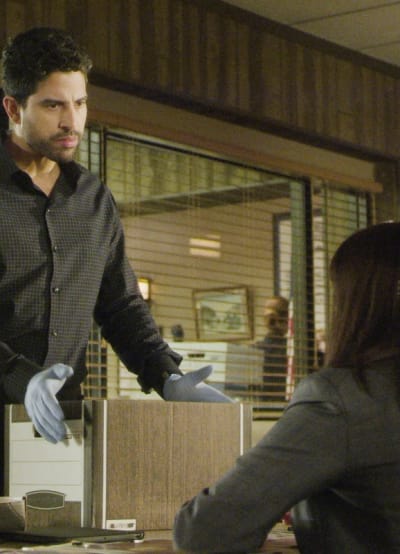 Of course, Rossi arrived just in time to save her naive ass, after Stephanie took her sweet time tying Courtney to the bed rather than just stabbing her where she fell. Oh well, dramatic tension and all that.
It was kind of Rossi to support Courtney in her beliefs afterward, even if he didn't believe in them himself. He knew that was her way of dealing with her own ghost.
It was amusing at the end to listen to the BAU debate the paranormal and what constitutes a monster.
SPOILER ALERT: Thankfully, the wedding between David and Krystall is set for Criminal Minds Season 14 Episode 15, the season finale. Let's hope the ceremony doesn't prove to be a cliffhanger. Closure, in this case, is a good thing.
To catch up before the finale, watch Criminal Minds online.
Can Rossi shake Everett's escape? Did it slow him down any? Are you looking forward to the wedding?
Comment below.
Dale McGarrigle is a staff writer for TV Fanatic. Follow him on Twitter.