Designated Survivor Promo: Thrills, Squeals, and Non. Stop. Action!!!

Jasmine Blu at . Updated at .
Designated Survivor is back!
I'm not just talking about the show returning to our screens with continuous episodes after a long hiatus. I'm talking about the fact that the promo teasing what to expect from the rest of the season is jam-packed with action and positively thrilling!
The overall consensus on the first half of Designated Survivor's sophomore season is that it has been rocky and inconsistent. It hasn't packed the punch that the critically-acclaimed first season did.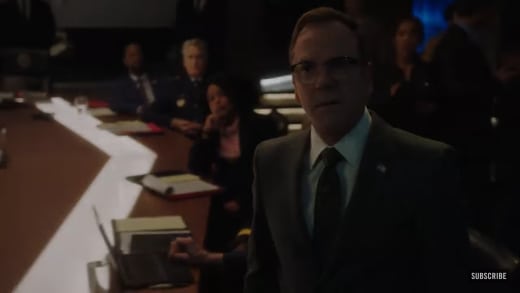 That's all about the change. The second half of the season is coming in hot. 
Kirkman is not the same man that we knew. Since Alex's death, he has become a broken man. However, by the end of Designated Survivor Season 2 Episode 11, we saw him take a darker and angrier turn. 
Someone has leaked the video of his menacing conversation with the man who killed his wife, and it has gone viral. Unfortunately, it doesn't paint the POTUS in the best light. His Senior Staff may have some damage control to do, but with a grieving, angry, and bitter Kirkman seemingly unapologetic, what more can they do? 
Cornelius attempts to get through to Kirman, but it doesn't look as if Tom appreciates nor is he willing to heed his advice.
Damian has valuable intel for Hannah, but can he be trusted? 
Related: Enjoy UNLIMITED access to thousands of Movies and TV shows with Amazon Prime Video. WATCH ANYWHERE. CANCEL ANYTIME!
From the looks of it, he may be reliable. Someone wants the whole nation under attack and as the trailer teases, the country is in peril. 
There are mentions of the country being under a massive cyber attack. That's fairly common territory explored across the television landscape, but Designated Survivor may take a unique approach that will have us on the edge of our seats.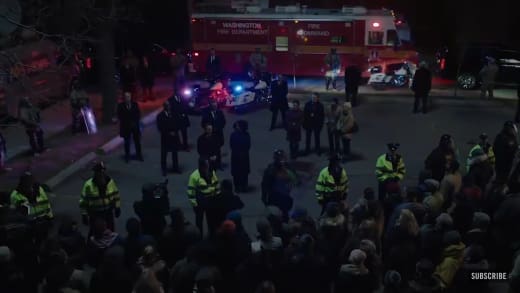 But the cyber attack isn't it. Aaron mentions something about a dirty bomb that could go off at any point, and they don't know where it is!
How can you stop something from happening if you can't even find it? 
The country, Kirkman, Hannah, the staff, everyone and everything seems to be under attack at every turn!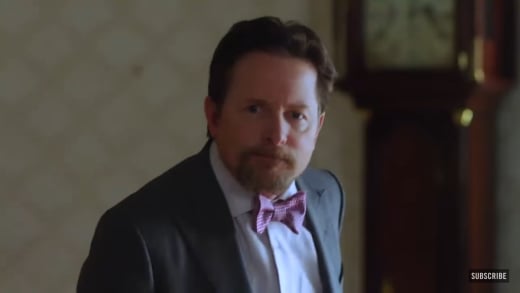 But the best part is the rest of the season will feature two prominent guest stars. Kim Raver will appear to the pleasure of 24 fans. Also, for four episodes we can expect a guest appearance by the incomparable Michael J. Fox. 
With the country in peril, a compromised President who can't be reined in, and somebody gunning for big fish and willing to destroy the entire country to do it, we're in for a thrilling, action-packed, nail-biting ride.
If you need to catch up, you can watch Designated Survivor online here via TV Fanatic!
Check out the promo below and hit the comments with our thoughts! Are you excited?!