Gotham: Donal Logue and Ben McKenzie on Rifts and Professor Pyg

Lisa Babick at . Updated at .
We all know Jim is "no angel" and has done very questionable things throughout the seasons, but every corrupt thing he has done has been to protect Gotham.
The only problem is that he climbs atop his moral soapbox much too often.
Harvey is quite aware of Jim's transgressions even if he doesn't know all the details. 
Has Harvey finally had enough of Jim and his holier-than-thou attitude?
And what will it mean for their friendship as things get darker with Penguin in charge?
Jim and Harvey will be in a fight for Gotham's soul, but will they be fighting on the same side?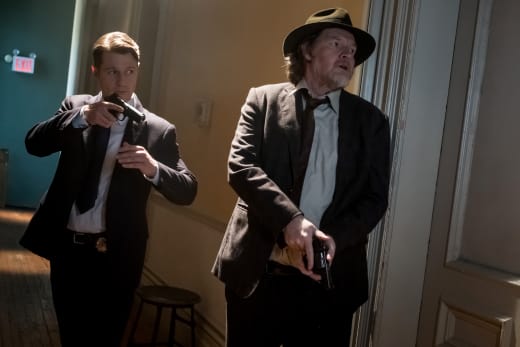 It was surprising when Harvey didn't accompany Jim to take down Scarecrow, but he had his reasons. 
And although Donal Logue and Ben McKenzie talked about a bigger rift coming between Bullock and Jim, we can't imagine the rift will last long.
They both want what's best for Gotham, they just have different ways of getting it done.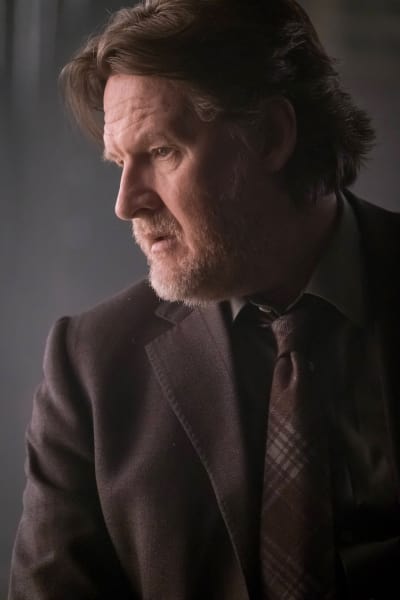 Logue and McKenzie also talk about the upcoming appearance of Professor Pyg and how excited they are for the rest of the season.
Check out the video for more!
You can watch Gotham online if you need to catch up or read our Gotham reviews for analysis of past episodes!