Grey's Anatomy Promo: An Incredible Jo-Centric Hour!

Jasmine Blu at .
What happened to Jo in Pittsburgh?
Previously, Jo discovered her biological mother was alive, and with the help of Casey, she learned the woman lived in Pittsburgh.
Jo traveled alone to meet her, and at the end of the previous installment, Jo was silently crying and keeping whatever happened on her trip a secret from Alex. 
On Grey's Anatomy Season 15 Episode 19, we'll find out what happened when Jo came face to face with her mother, and it doesn't appear to be pleasant.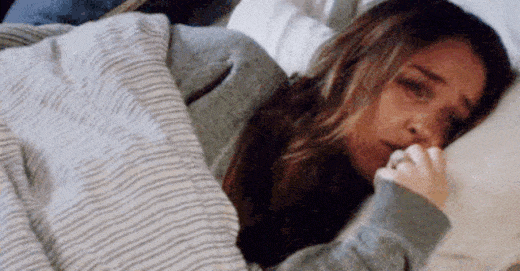 It's the Jo-centric hour which was teased for months. Jo's background has rarely been explored over the years.
We know she was abandoned at a fire station when she was a baby and bounced around foster homes for years. We also know she lived in her car as a teenager. 
Related: Grey's Anatomy Season 15 Episode 18 Review: Add It Up
It's evident that the people of Grey Sloan are the closest thing she has to family. 
Prior to this installment, Grey's Anatomy Season 14 Episode 9 touched upon Jo's character and background when her abusive ex-husband showed up at the hospital looking for her. 
One of the primary criticisms then was the hour didn't feel exclusively hers, and it was a story which required the primary focus. 
The promo teases something haunting, emotional, and ominous.
There is a Viewer Discretion Advised warning due to sensitive material, and it's a warning the series hasn't utilized since the hospital shooting. 
What can it be in referencing? 
Jo shows up at her birth mother's home, who is played by MIchelle Forbes. She tells the woman she thinks she is her mom. 
-Related: Get True Crime Files by ID via Prime Video Channels for Over 1,000 Real-life Mystery & Suspense Shows! -
Her mother tells Jo that she "shouldn't be here," and Jo pleads -- begging the woman to meet her at a diner nearby for one conversation. 
Her mother, Vicki, must agree to it. They are shown at the diner, but Vicki does not look happy to be there, and their conversation drives Jo to tears.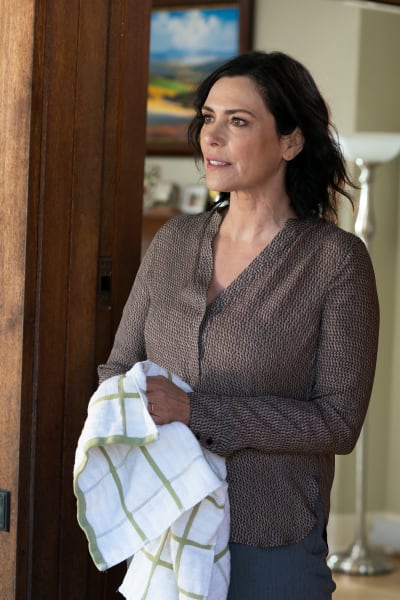 The most obvious theory is Vicki was sexually assaulted, and Jo is a product of rape. It could explain Vicki's response upon seeing Jo and why there is a trigger warning for the hour. 
Whatever the case, the promo teases the hour as astounding, and Luddington's performance was raved about by her colleagues. She described the hour as "powerful" and "the hardest episode she ever shot." 
We should prepare ourselves for an incredible episode. 
Check out the promo below and hit the comments with your reactions. 
You can watch Grey's Anatomy online here via TV Fanatic.